Sky Mile: Four Mile Ranch
Sky Mile: Four Mile Ranch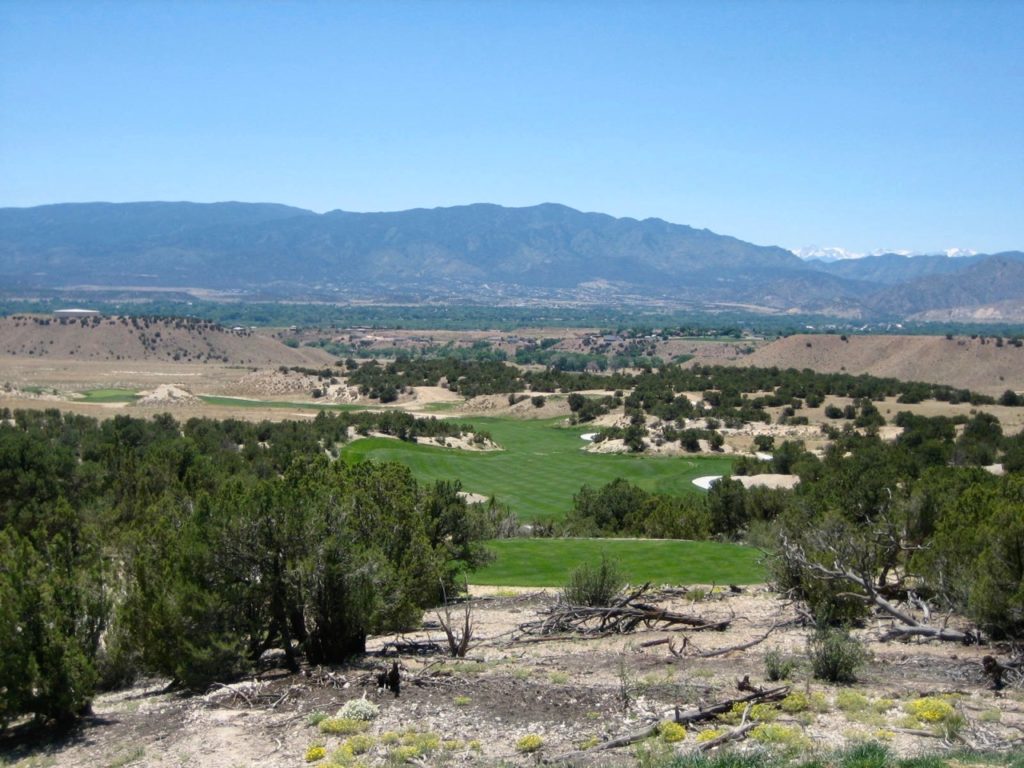 Every golf course is designed for a different purpose, to fulfill a different function, for different people. They all, however, share one common obligation: be interesting.
Jim Engh once said he was in the "image creation business," and if there's anything that can be said about his courses with 100 percent accuracy, it's that none of them are dull.
Engh has always understood that golf is an emotional game, and that landscapes and golf shots can produce visceral reactions. He's always packed his designs with physical and visual stimulants and is entirely willing to work a site to get to the desired result.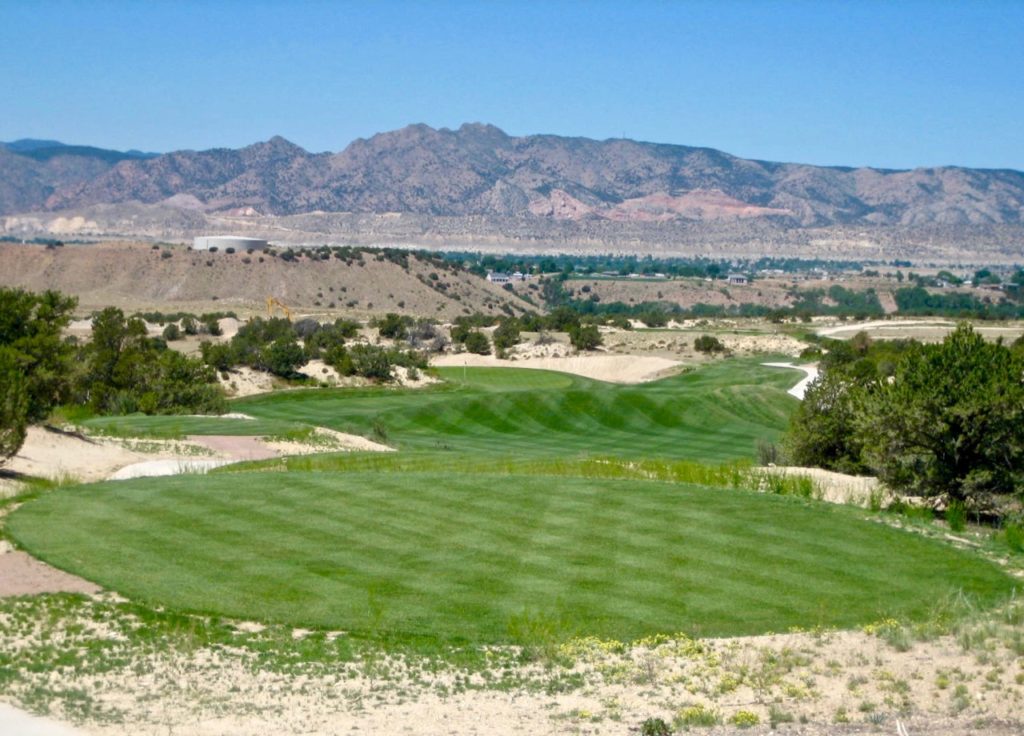 That's something that frequently puts him on the outside of serious critical acceptance, at least in certain circles. His courses often appear too created, menageries of artificial shapes that sort of look like golf, but sort of don't.
That isn't the case with Four Mile Ranch in Southern Colorado, a design that marked a change of direction toward the subtler. The course is still loaded with the type of narcotic smack that's made Engh the most dependable pusher of golf highs this side of Mike Strantz, but here it's mellow to the environment, buzzing and flowing atop rather than fighting against the natural elements.
The course wanders around the gullies and outcroppings of an arid, high desert property that turns upward toward a rocky ridgeline. Greens are often hidden from sight, nestled in bowls and amphitheaters or tucked around corners.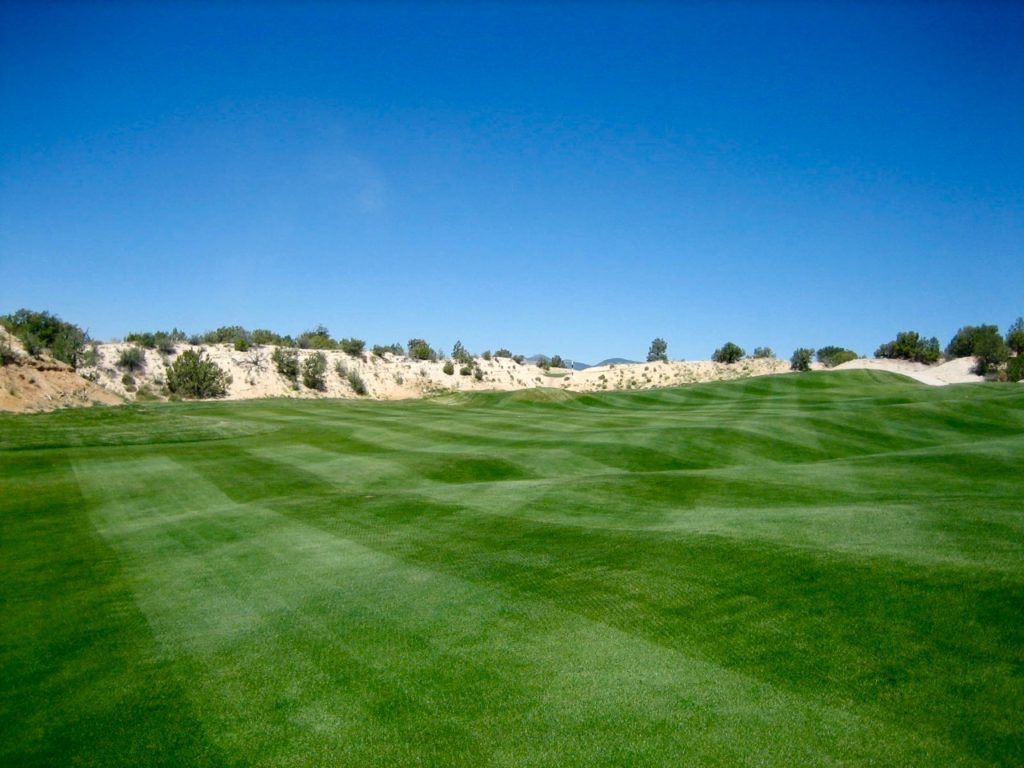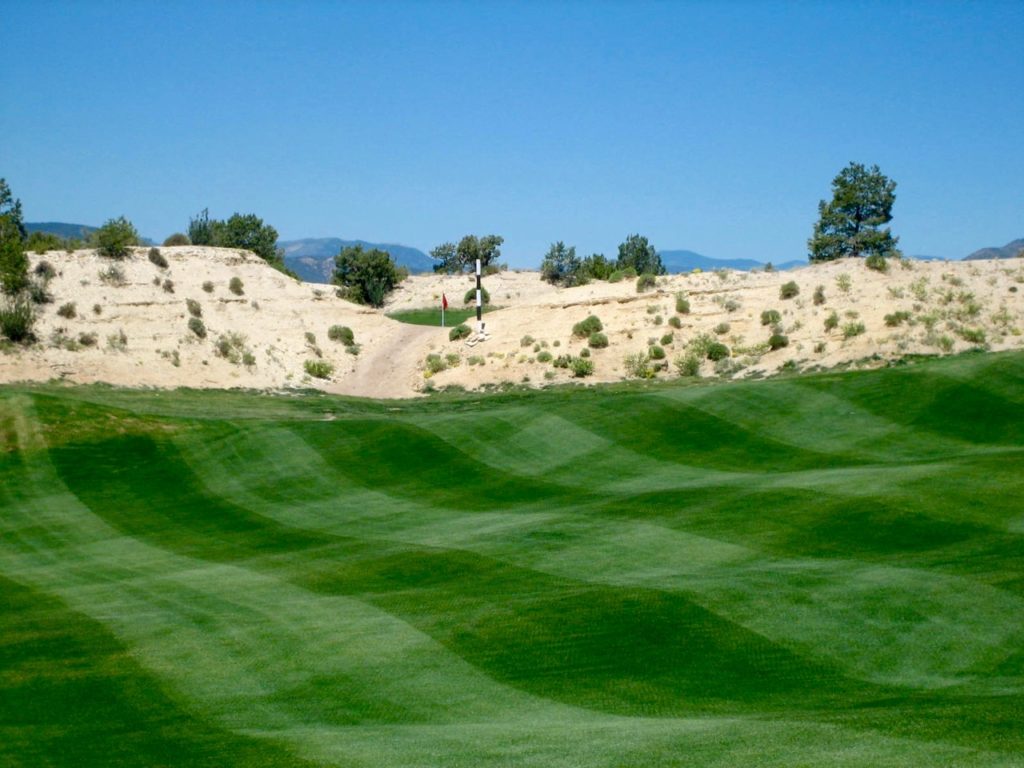 The greens at the par-5 2nd and par-5 15th are each tucked behind hillocks at 90-degree angles from the end of the fairway. This gives an option of playing out to the wide side of the hole with the second shot to get the best, clearest angle in for the third, or to knock a heroic second shot approach over the tops of the hills into the blind greens.
The peek-a-boo game continues at the fascinating 6th, an original par-5 with an enormous rumpled fairway burbling toward an Pit-like green set in a shallow bowl on the other side of a natural rock wall. The Dell-style par-3 14th similarly plays over a scrubby outcropping–a pole on top of the bluff aligned with the center of the green is the only indication of where to aim, but the cupped surrounds gather all but the wildest shots onto the putting surface.
Many of the features on other Engh courses that irritate certain types of golfers are absent here, including the extreme vertical shaping, buckshot bunkers, mountainous holes that lack connectivity and an overall sense of artifice. For instance, instead of the deep, grass-faced "muscle bunkers" that became Engh's calling card, Four Mile Ranch features protruding pocks of scrub and stone that send balls pinging like pegs in a pinball machine. They also require almost no maintenance.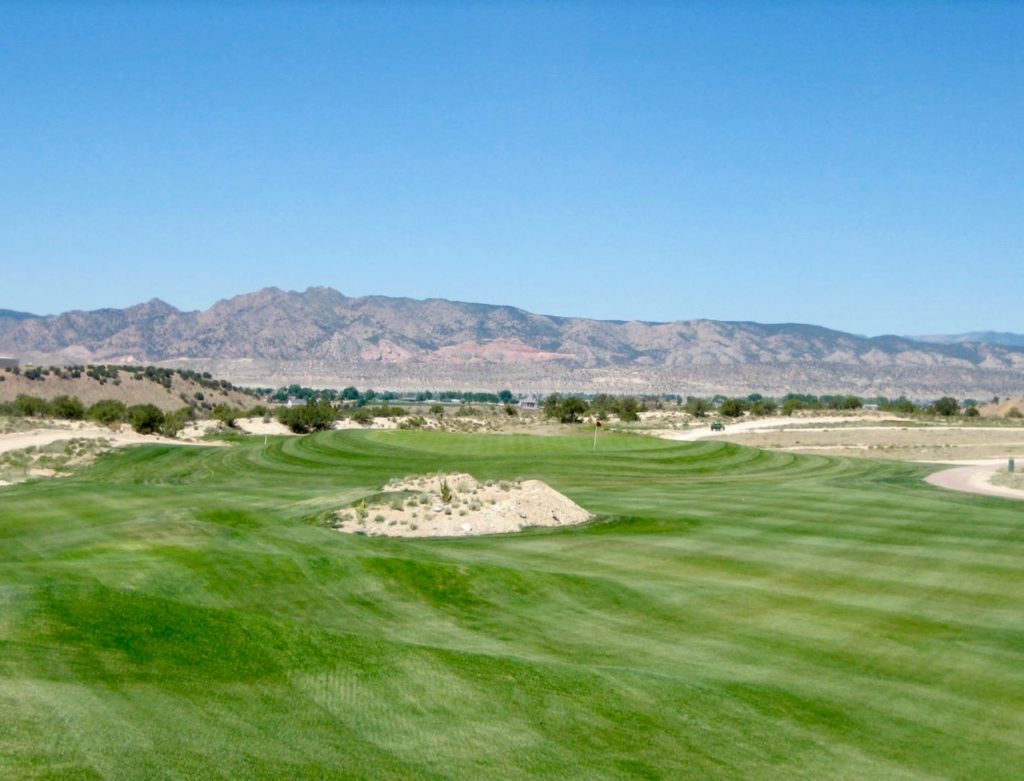 Engh's courses often seem to emanate from a virtual or imaginary golf world, but ideas like blind shots, fairways that buck and kick balls, and holes that play low between elevated flanks are actually quite old. His use of a dirt road running tight to the fairway edges of the flat 1st, 2nd and 18th holes is in fact damn Scottish.
I devote a quite a bit of time with guests on my podcast talking about public golf, specifically the opportunity to transform struggling or run down public access courses into busy community and neighborhood centers infused with creative architecture.
That's a worthwhile pursuit, but it's imperative we also embrace existing public courses that already get it right. While the neither-here-nor-there location between Canon City and Pueblo hurts it, Four Mile Ranch is everything good public golf should be. Rates hover around $40. While the second nine moves into more difficult higher country the course is still quite walkable. And the lack of formal bunkers–using instead the site's native material–is an innovation that deserves further exploration.
It's also dramatic, emphatic golf. Fairways bubble and contract like lava lamp hallucinations, offering 60 yards wide (or more) abdomens before snapping into narrow waists in the 280 to 320-yard zone. The holes beg for match play with the temptation of launching drives into the thin air off elevated tees, dangling possibilities of make it or break it second shots into the tucked greens, and the persistent fine line between shots that feed to the hole and those that drift off into far quadrants.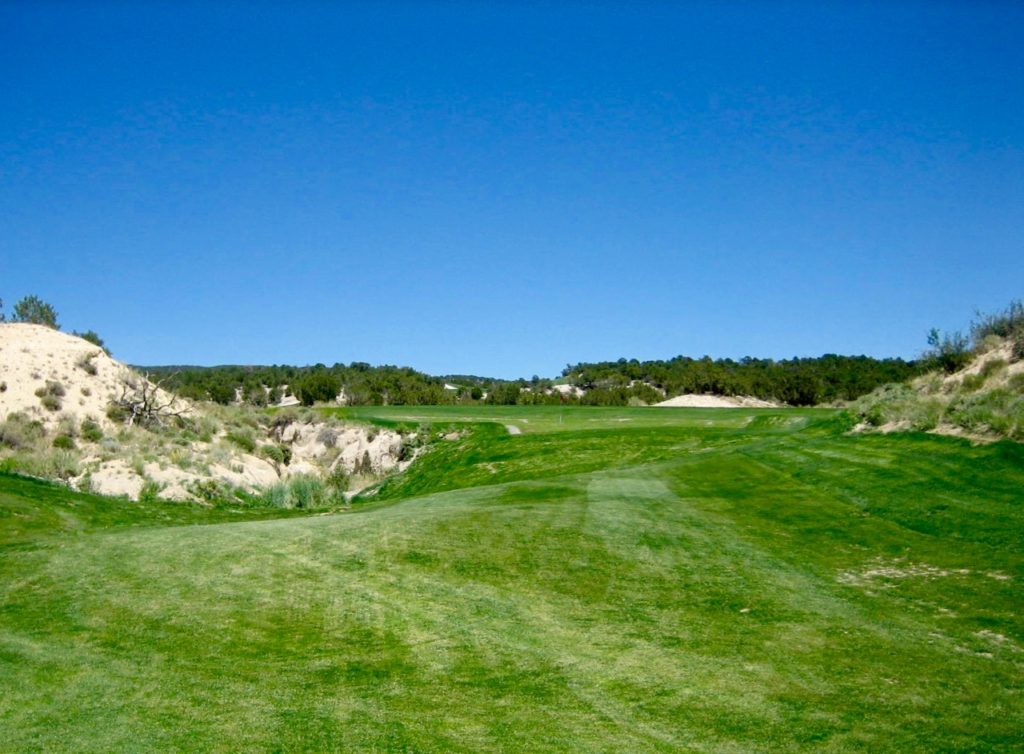 The level of thinking required by Four Mile Ranch–decoding of the slopes, and decisions about how and when to take on a particular shot or a flag–is a rarity at this price point. It's also entirely engrossing: just hitting the ball and observing its journey from flight to repose is alone worth a visit.
Golf, after all, should be fun. When it's on, when it's really good, it should be a trip, a revelation, an immersion into a different state of mind. Done this way, the game can create a natural intoxication more addicting than any recreational drug. And here you have it, a Four Mile high. (92)
Canon City/Pueblo
Architect: Jim Engh
Year: 2008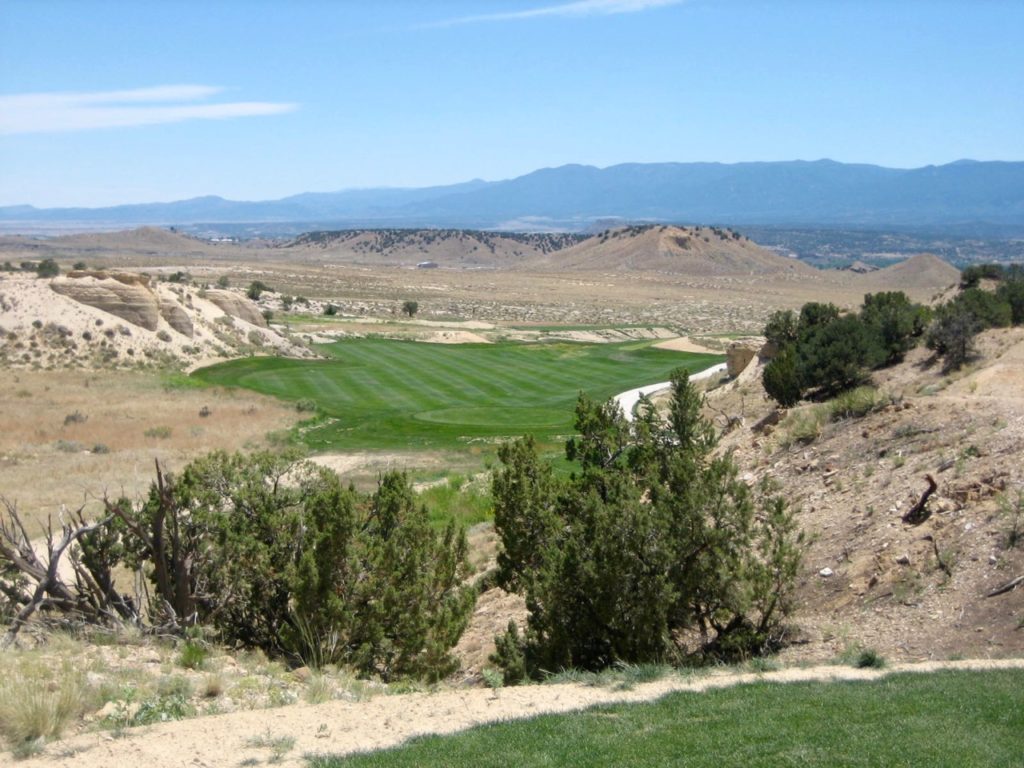 Please follow and like us: