TPC Louisiana – Diet Sawgrass
TPC Louisiana – Diet Sawgrass
Perhaps wanting to avert the mass gagging that commenced the last time he built a PGA TOUR TPC course in a Southern swamp, Pete Dye kept the spice in this particular gumbo relatively mild.
Or perhaps it just seems that way since the pros — and all of us too — are much more acclimated to Dye's cooking than in 1982. Either way, in contrast to its legendary ADHD-stricken precursor, the TPC Louisiana plays like TPC Sawgrass on Ritalin. Barbs about this design stay quivered during the Zurich Classic.
Granted, anything would seem measured and even-keeled next to the original Sawgrass, but the big easy feeling that pervades TPC Louisiana is nonetheless surprising, even if it looks jittery and hyperactive from a distance.
Still, comparisons to Sawgrass are inevitable. Sitting below sea level in a bayou just southwest of New Orleans, the site was similar to Ponte Vedra — a dead flat quadrant of impenetrable cypress, pine and oak squeezed between two canals. Which is to say, awful.
Everything that exists had to be elevated and manufactured but unlike at Sawgrass there's no substantial topographical relief—no spectator mounding to isolate holes, no big dips and swales in the fairways, no how-do-you-like-them-apples green contours.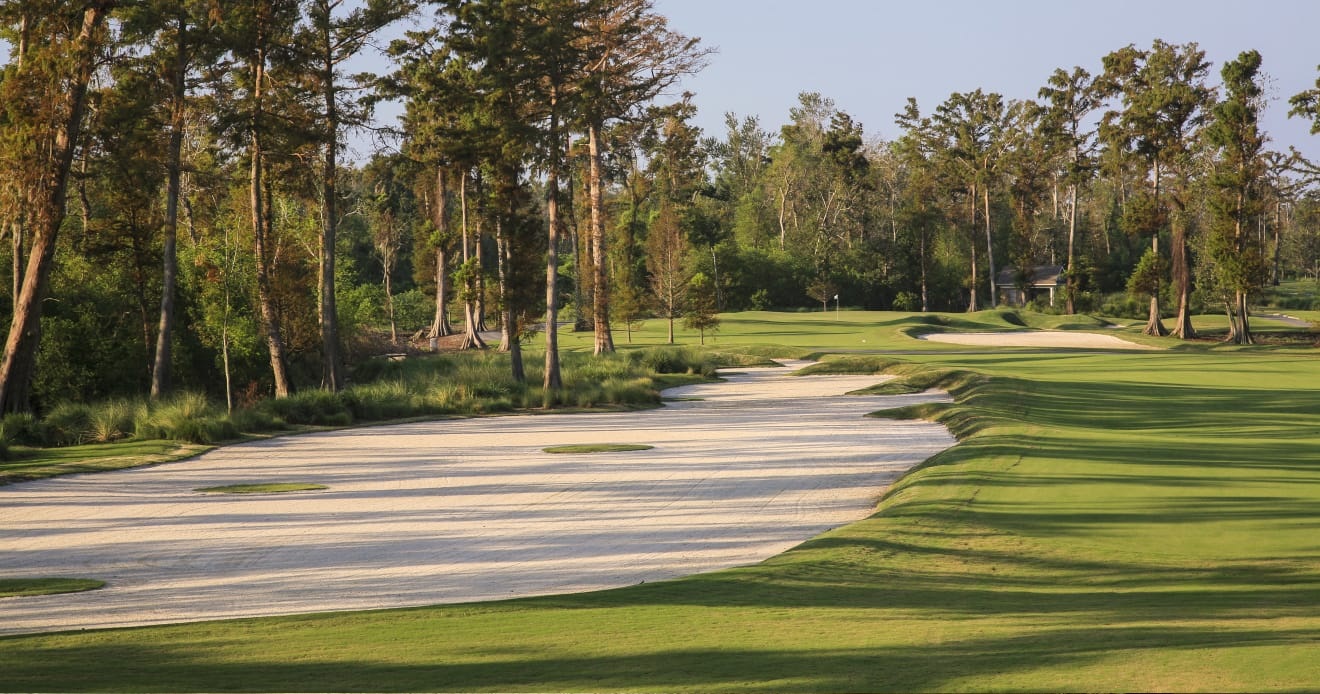 In fact, while all the typical Dye apparatus are in play — pot bunkers, platform greens, steep shaved slopes, tilted sleepers lining hazards — it's all performed small scale, the traveling carnival vs. three-ring Big Top. The sedate putting surfaces, relatively speaking, allow anyone the chance to score.
Elsewhere this is the professorial Dye: waste bunkers give the fairways classic elastic S-shapes, encouraging alternating fades and draws to open up angles. Long par fours, including will-crushers of 476, 482, 490 and 492 yards, are offset by sporty two-shotters that reward precise drives and can be set up to be almost drivable. The par threes goad you into taking on shots you're not capable of hitting.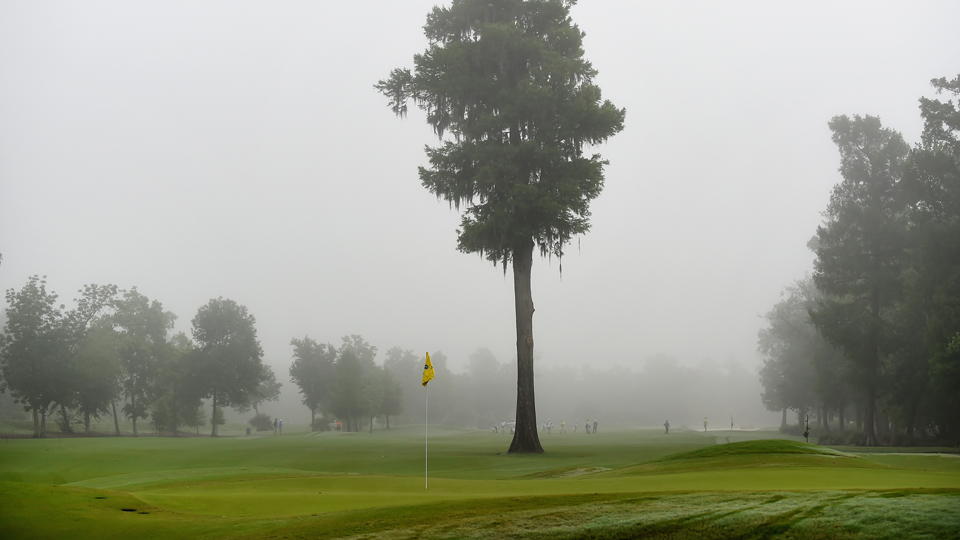 I could have personally handled a few more Scoville units in the thematic soup, especially given the ground's complete lack of topography. Then again it's a fine line between building for the lunchtime crowd and building for the sake of being self-reverential, or, in other words, being Pete being Pete (see: Whistling Straights; French Lick).
There's no doubt this is an entertaining and interesting course, but if you had it in your mind that you were going to get Sawgrass Lite I hope you're OK with lite, caffeine free, Coke Zero, low-fat and vegan. [Note: Katrina knocked down over 1,000 trees and left brackish water standing for weeks, but the more open views across the course compliment the core, undeveloped routing, and the damage allowed the staff to go back and rebuild and rethink some of the bunkers.] 89
Avondale/New Orleans
Architect: Pete Dye
Year: 2004
Please follow and like us: