Wild Horse — Little Course on the Prairie
Wild Horse — Little Course on the Prairie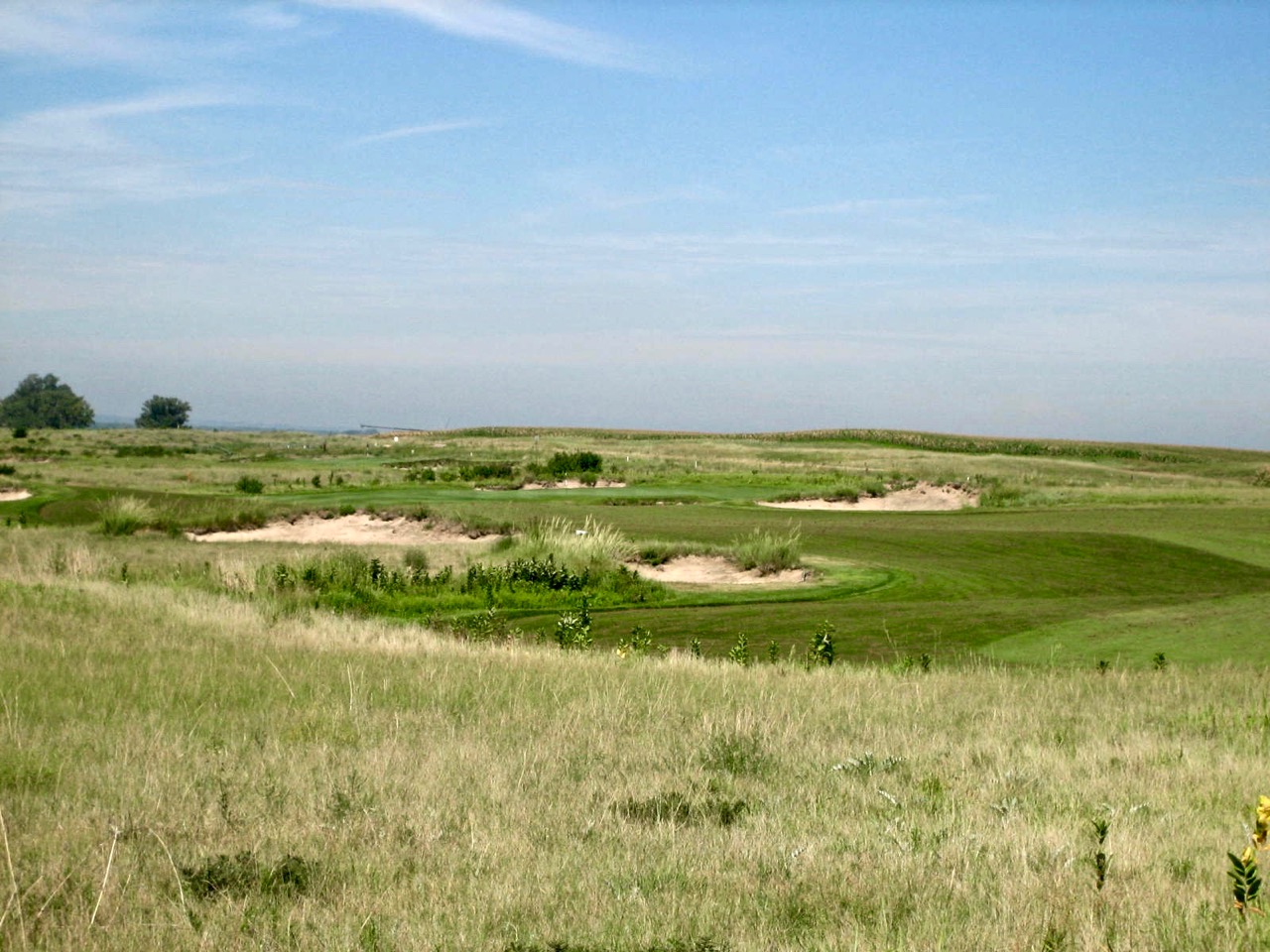 In almost all cases golf courses are a jarring abstraction against their environment. No matter how evolved they may appear, there's nothing natural about their shapes, their presence or their reason for being. Golf as we know it does not appear accidentally in any ecosystem. They are not random mutations but rather invasive species.
But the very best courses do convey a sense of place and belonging. They find ways to identify with their environment and incorporate aesthetic keys from the existing surrounds. True seaside links, possessing the fewest steps of establishment between virgin state and finished product, do this better than any. Prairie courses are a close second.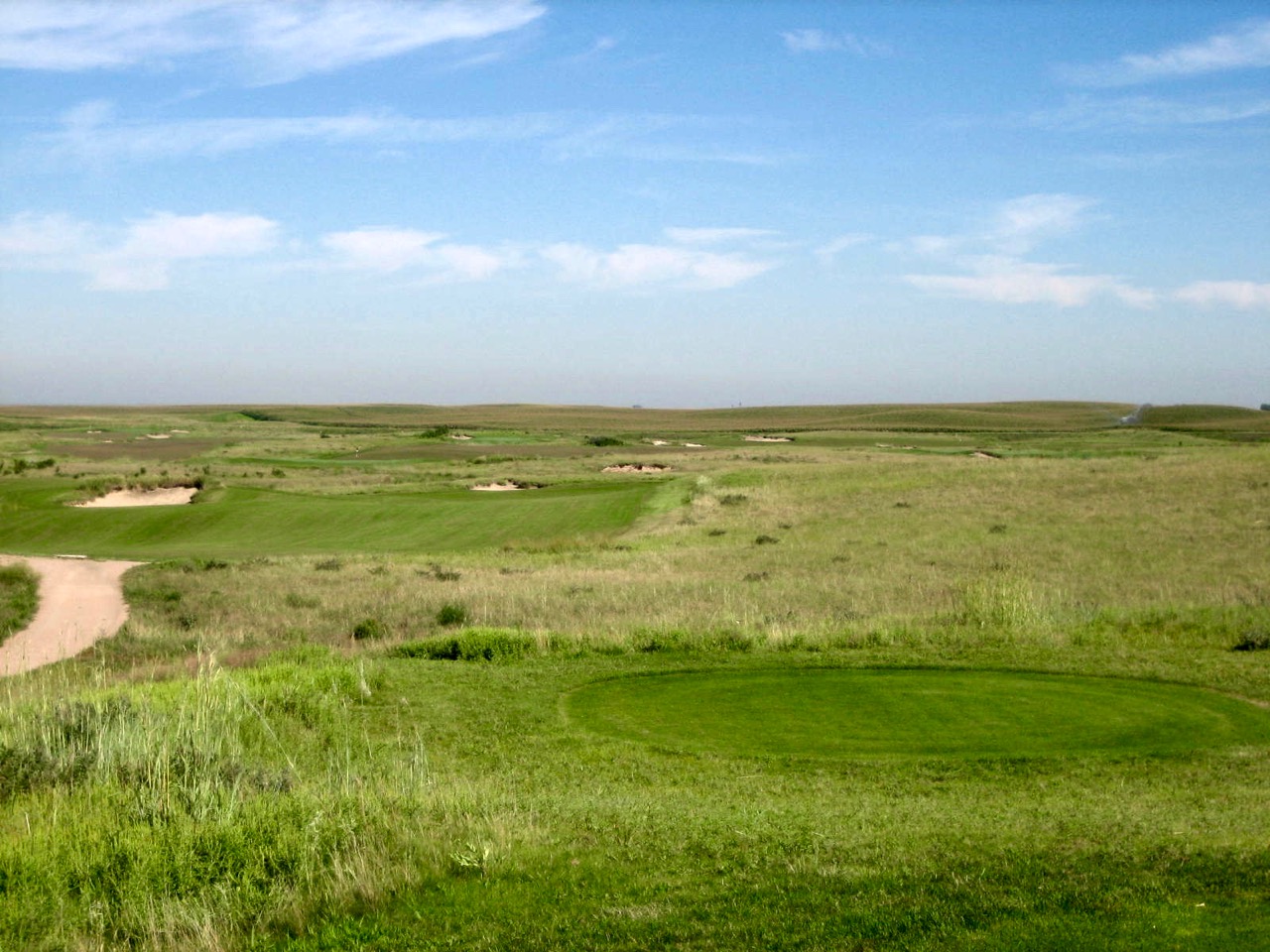 One of the greatest expressions of this is Wild Horse in central Nebraska. The holes feel as if they were simply mown from the rolling prairie that sits amid thousands of acres of farmland. The grassy land — formerly pasture because it had always been deemed too hilly for crops — stretches, dips and bucks, and the mixture of broad movement and steeper areas of ravines and dunes is an almost perfect topography for great golf.
Wild Horse is often said to be a miniature or scaled down version of Sand Hills, the famous club and region located a few hours to the north. I wouldn't go there. The Sand Hills are so bold, so unique, you shouldn't conflate them with this kind of calmer prairie atmosphere.
(To read more about the creation of Wild Horse, click here).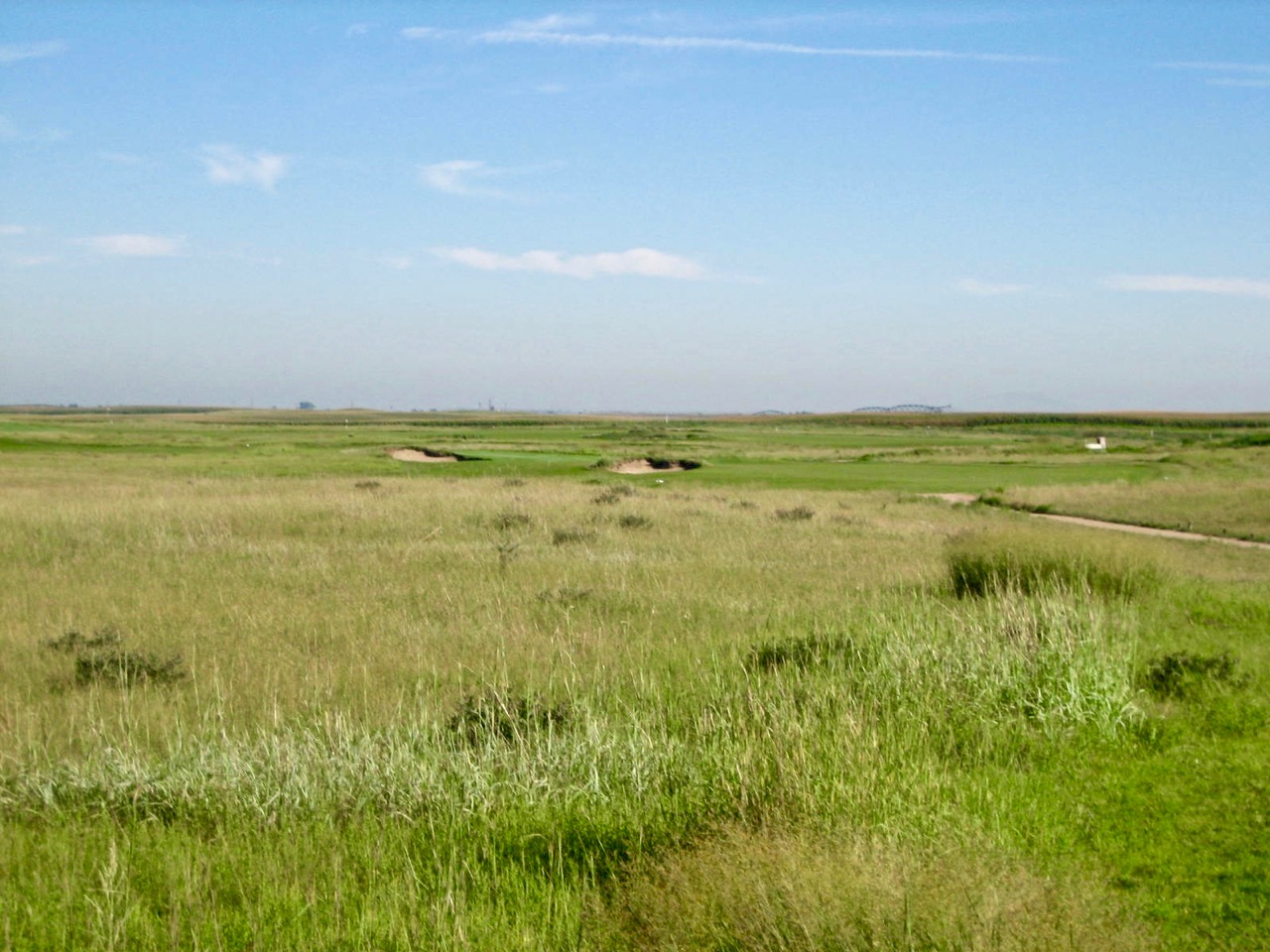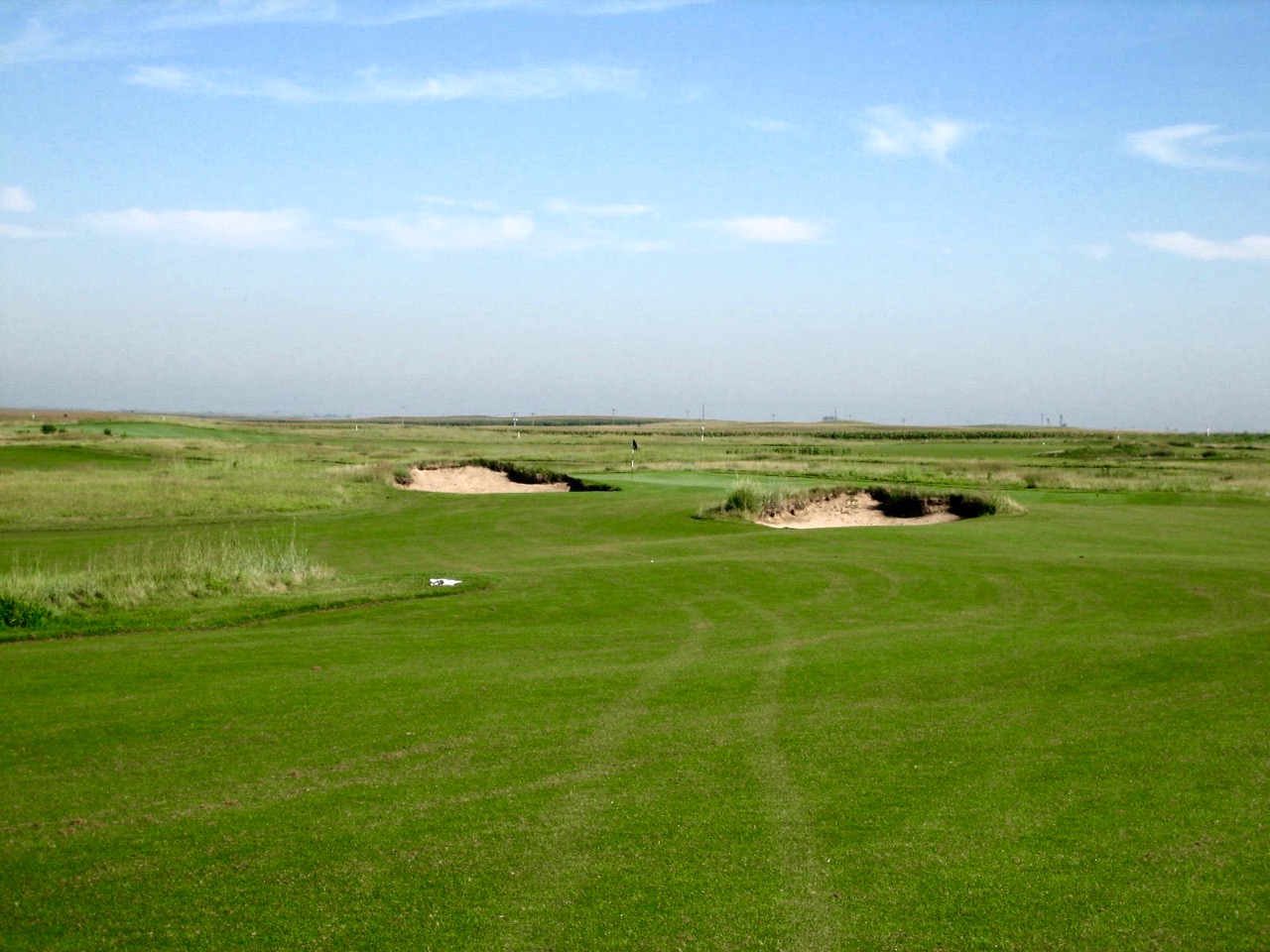 But that's the beauty of Wild Horse. Sand Hills, or Dismal River, could only happen in the Sand Hills. A course like Wild Horse is possible in 100 different places, maybe 200. If you live almost anywhere west of, say, Kansas City it should make you angry there aren't more — dozens more — courses around like Wild Horse.
The design is a perfect, simple showcase for how this type of land can produce near world class levels of golf, and how little needs to be done to make it compelling. And this kind of land exists everywhere throughout the Plains and Rocky Mountain Front Range.
Sure there are financial and demographic obstacles to realizing a Wild Horse for every county. But there are and always have been golf courses built in places like Gothenburg. They just don't look like this because almost none of them embrace the land and the prairie elements — and how they can enhance a round of golf — the way Wild Horse does.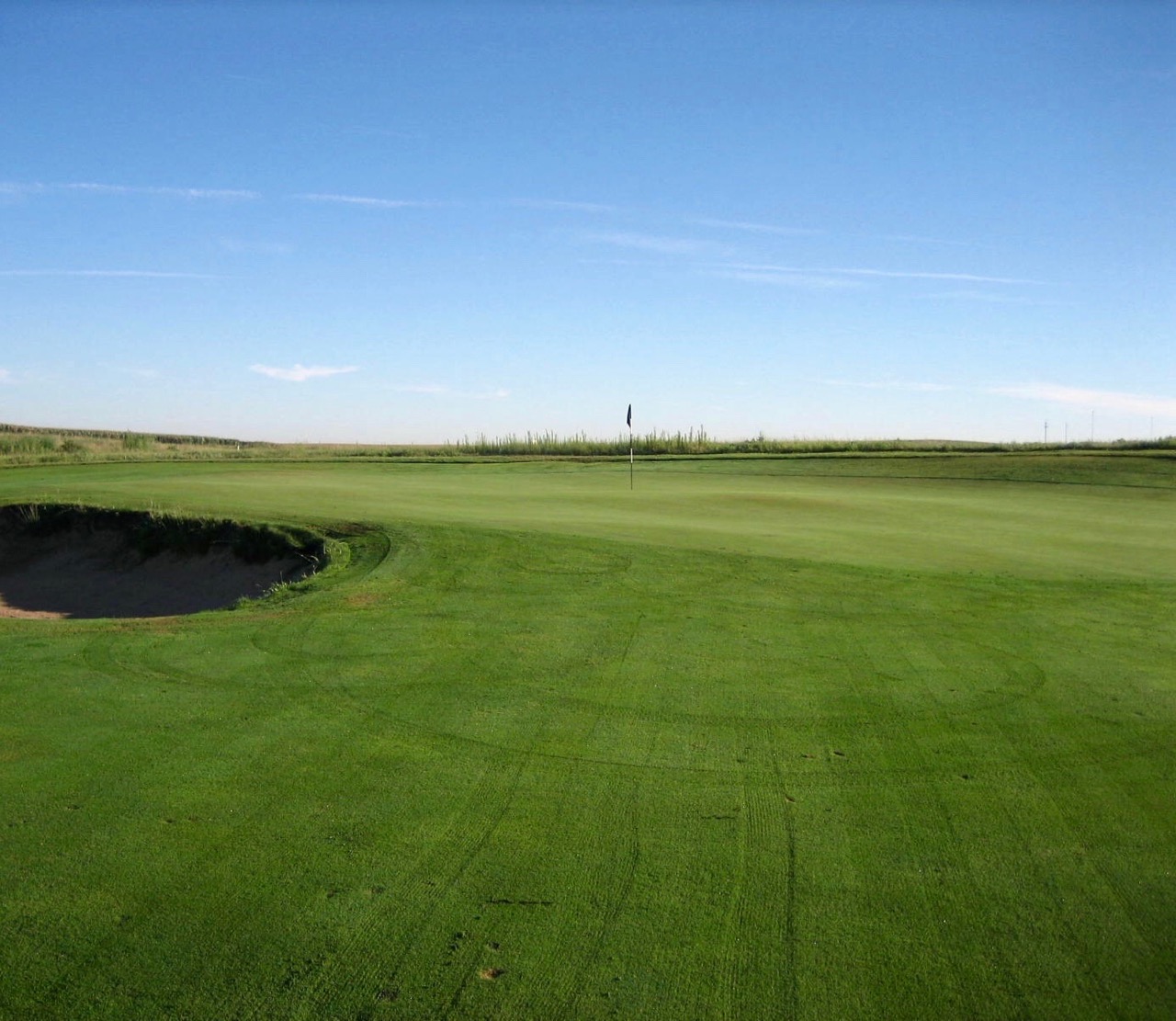 Sand Hills and Wild Horse do share DNA, but it's not rooted in sandy dunesland. Architect-builders Dave Axland and Dan Proctor both shaped holes and features at Sand Hills for Ben Crenshaw and Bill Coore, and they imported that minimalist ethos into their work here. Wild Horse and Sand Hills are separate golf experiences but they were both created in ways that let the natural features of the land express themselves in the form of golf holes.
Wild Horse slinks low through the pastureland with minimal fuss, the routing punctuated by gouge and divot bunkers lined with fescue grass. Too much lip service is paid to the "ground game" considering how few places have the conditioning to support it, but at Wild Horse it's real. And necessary in the ferocious winds that can rip across this part of the country.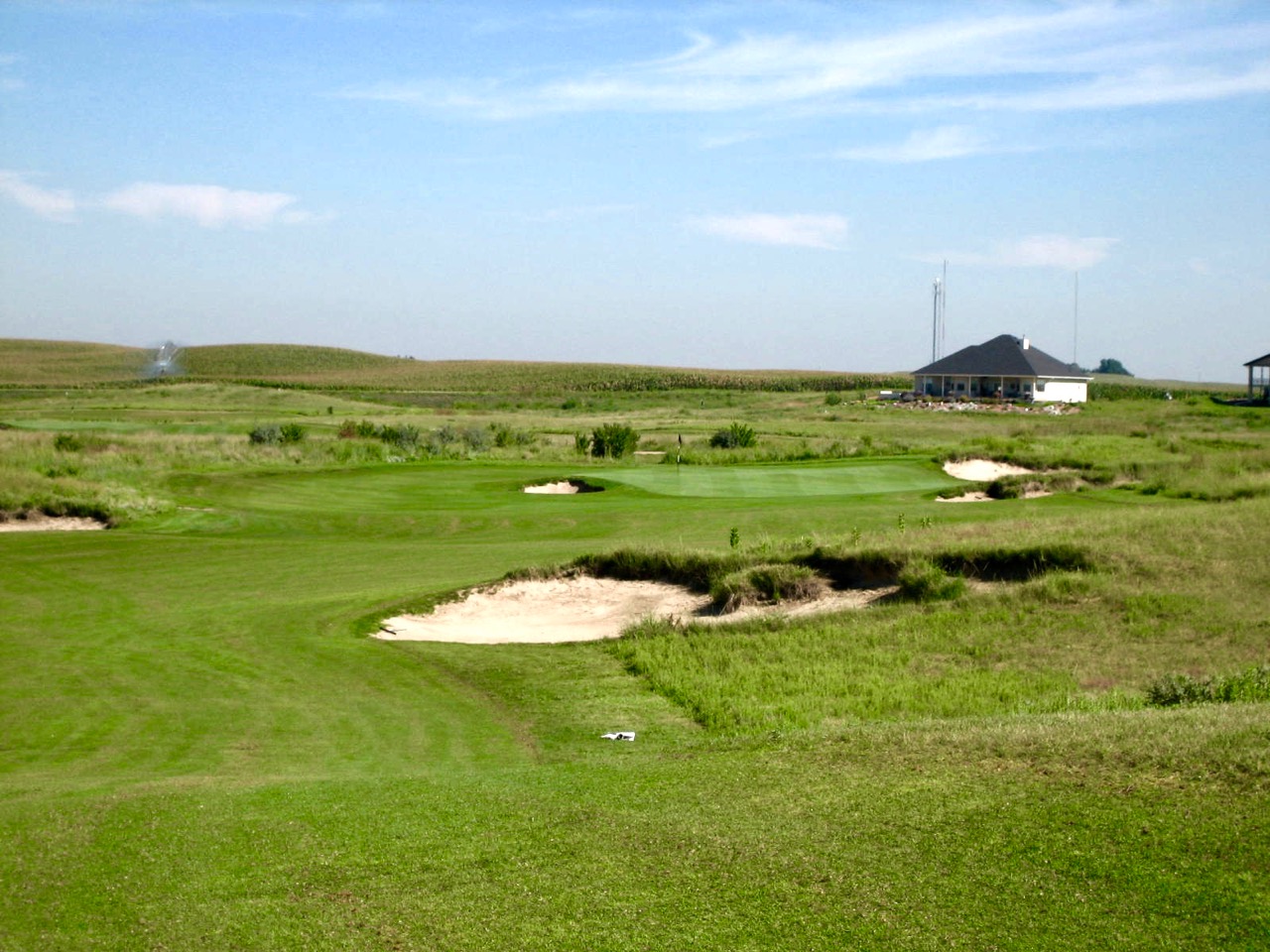 Rather than present a procession of spectacular wow moments, Wild Horse is a rhythmic exercise, a meditative immersion in the ground and the property's great roaming spaces. When done playing, you feel as if you've truly known and experienced the land.
There are two prevailing themes: the sustained variety of driving angles, and firm turf, both of which encourage you to sling the ball along the ground.
The first few holes venture out and back over more level earth, acclimating you to the different lines you can take off the tee, and greens that are extensions of the fairway. It gets a little more undulous through 4, 5 and 6 (a wonderful bunkerless par-5 that curves between two hillocks), and the short par-4 7th offers an option drive to either side of a central fairway bunker. Portions of both the 8th and 9th greens hide behind dune shoulders.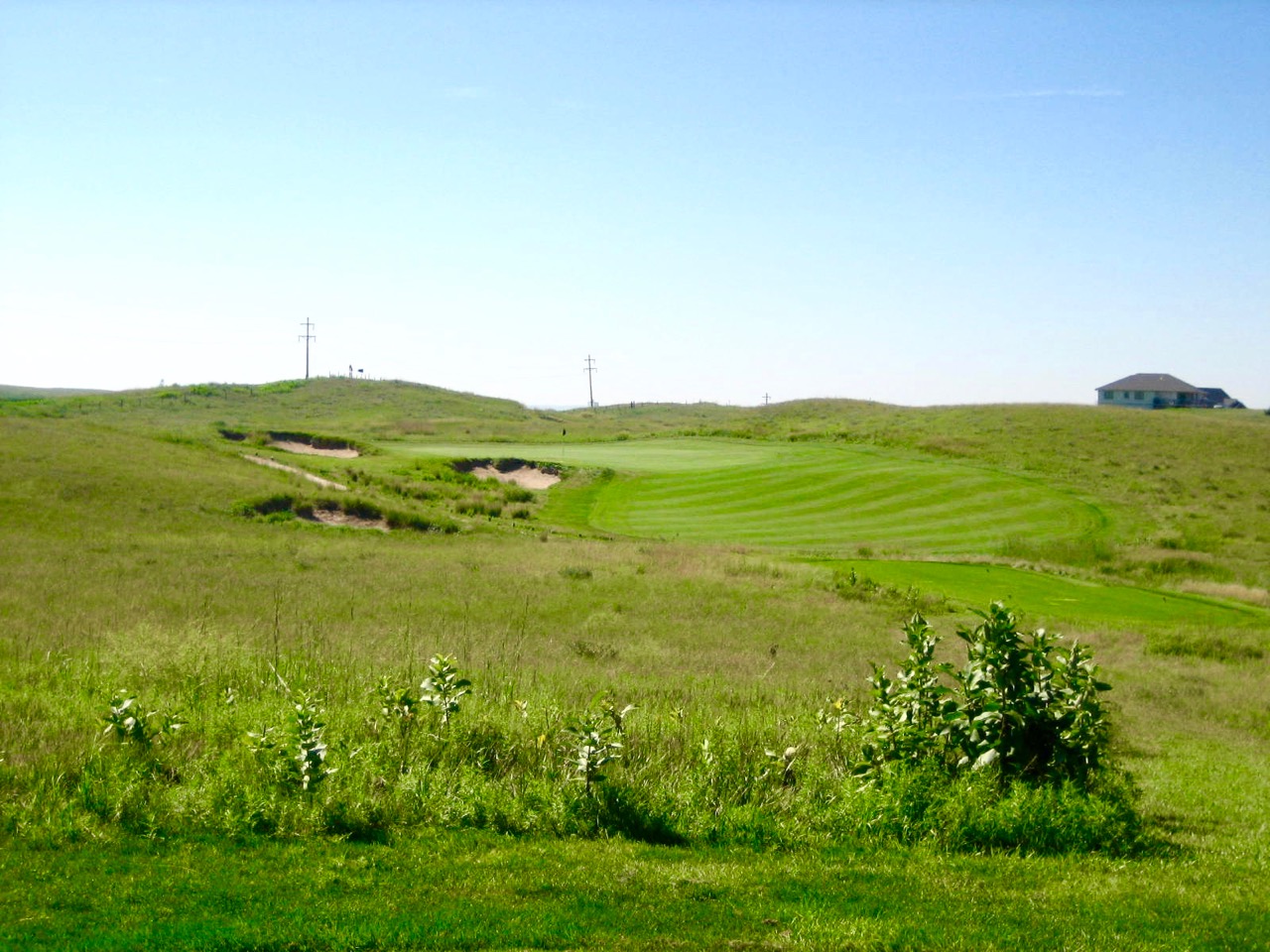 The bunkering is more developed on the second nine. Centerline bunkers dictate strategy on a number of holes and inside corner bunkers at 10, 12, 15, 17 and 18 create significant turns and fairway shifts. These are fantastic holes that force you to analyze the ground and hazard placement before proceeding — whacking away will not work. And the 14th is a classic Coore/Crenshaw hole, a flexible par-5 with an enormous fairway that begins to throttle shots the closer you get to the green, an endeavor further compounded by a center bunker exactly where you'd expect to place the second shot.
The essence of golf, at least according to the old Scots, was to get the ball to the hole by any means necessary but presumably by bouncing it along the ground. I would argue that Wild Horse is one of America's greatest analogs to that mindset. There are other courses that reward ground shots, but few that encourage that option so obviously or enthusiastically.
Golf courses might not ever be natural, but there are cases when they are nevertheless reflective of their environment. The wide American plains can be a glorious match for a uniquely American style of golf — one even the Scots might recognize — but only if its courses are made with the same appreciation for the ground, the wind and open spaces found at Wild Horse. (94)
Gothenburg
Architects: Dave Axland and Dan Proctor
Year: 1999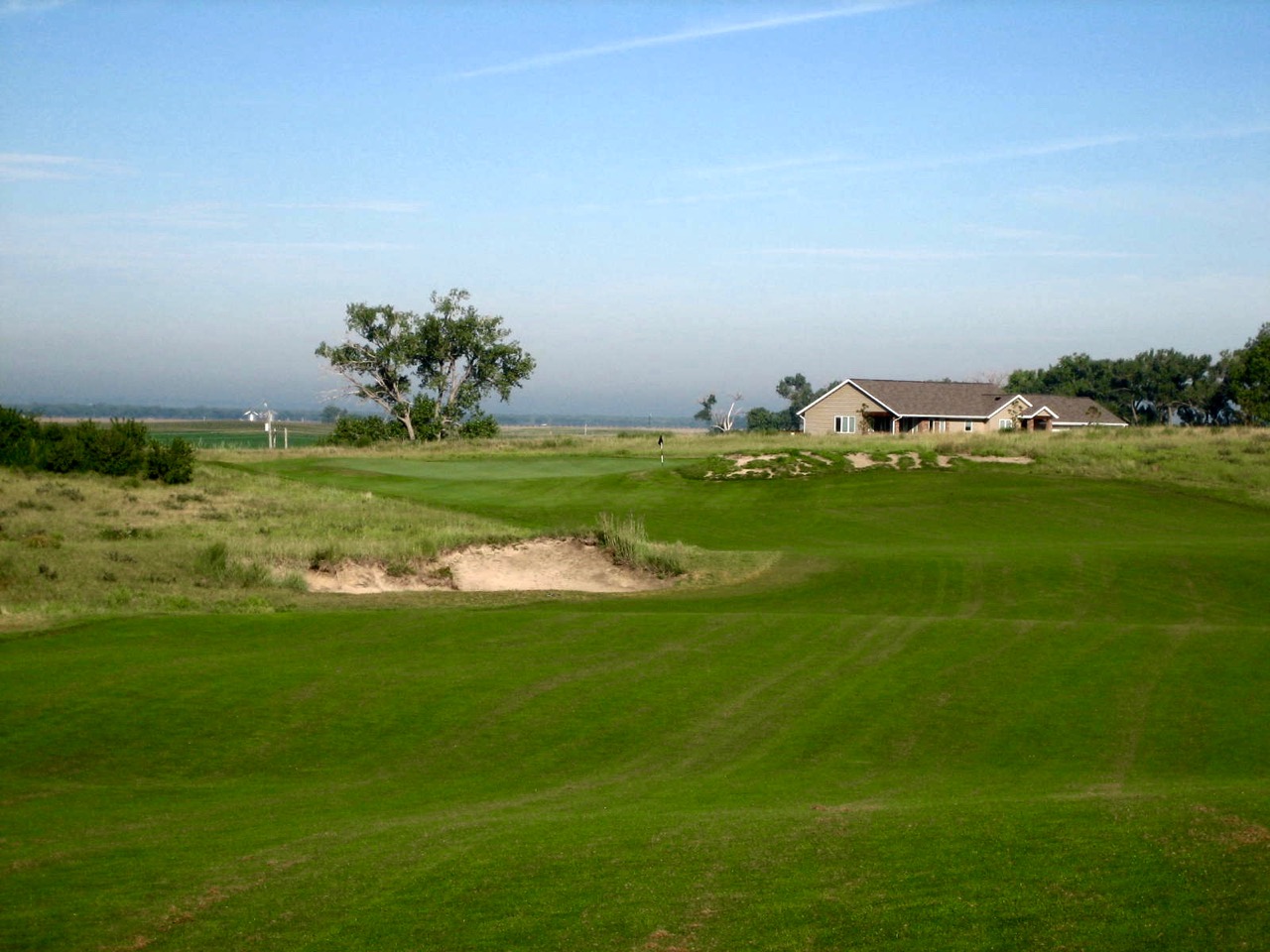 Please follow and like us: