Augusta Country Club, Taking Shade
Augusta Country Club, Taking Shade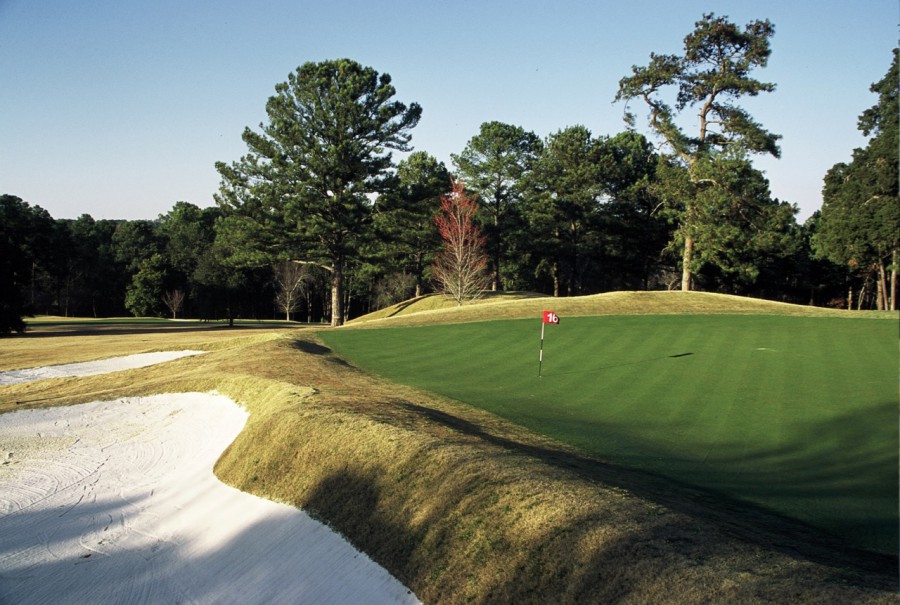 The topic of how courses are judged in comparison to their neighbors comes up quite a bit here. Often it's fair to make assessments about a property based on other proximate courses, but sometimes looking left and right instead of straight ahead makes for lazy analysis. In the case of Augusta Country Club, however, there's just no way around it.
The shadow cast by the course on the other side of the fence (they share a common boundary) is so total it's more like a black hole. News and information about ACC rarely escapes free from that gravity, and any direct comparisons are so filled with qualifications as to be completely useless.
Augusta Country Club is easily, naturally, the second best course in Augusta, but in relative terms it's just…there.
Yet if it were located Atlanta it might be the second best course in that city, too, and viewed in a completely different way. The course is overflowing with personality and interesting architectural features thanks to an outstanding Brian Silva restoration in the early 2000's.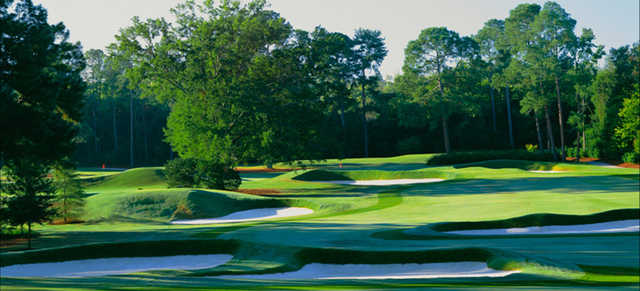 Silva had access to Donald Ross's original notes and sketches from when he revamped the course in 1927, and these provided the details for the comprehensive renovation. But I have to wonder if someone in the archives accidentally mixed Ross's folders with Seth Raynor's, who renovated the club's old Lake Course in 1926 (that course was closed and sold off to a housing developer in the early 1940's).
Many of the squared-off greens, the bunker edges and vertical grass faces are strongly reminiscent of Raynor, not to mention there's a killer Punchbowl green at the par-4 16th, one of the best versions in the Southeast. No one at the club knows or remembers what the Lake Course's holes looked like, or if there was an Alps hole or Punchbowl green, but if Raynor had built one here Ross would have seen it.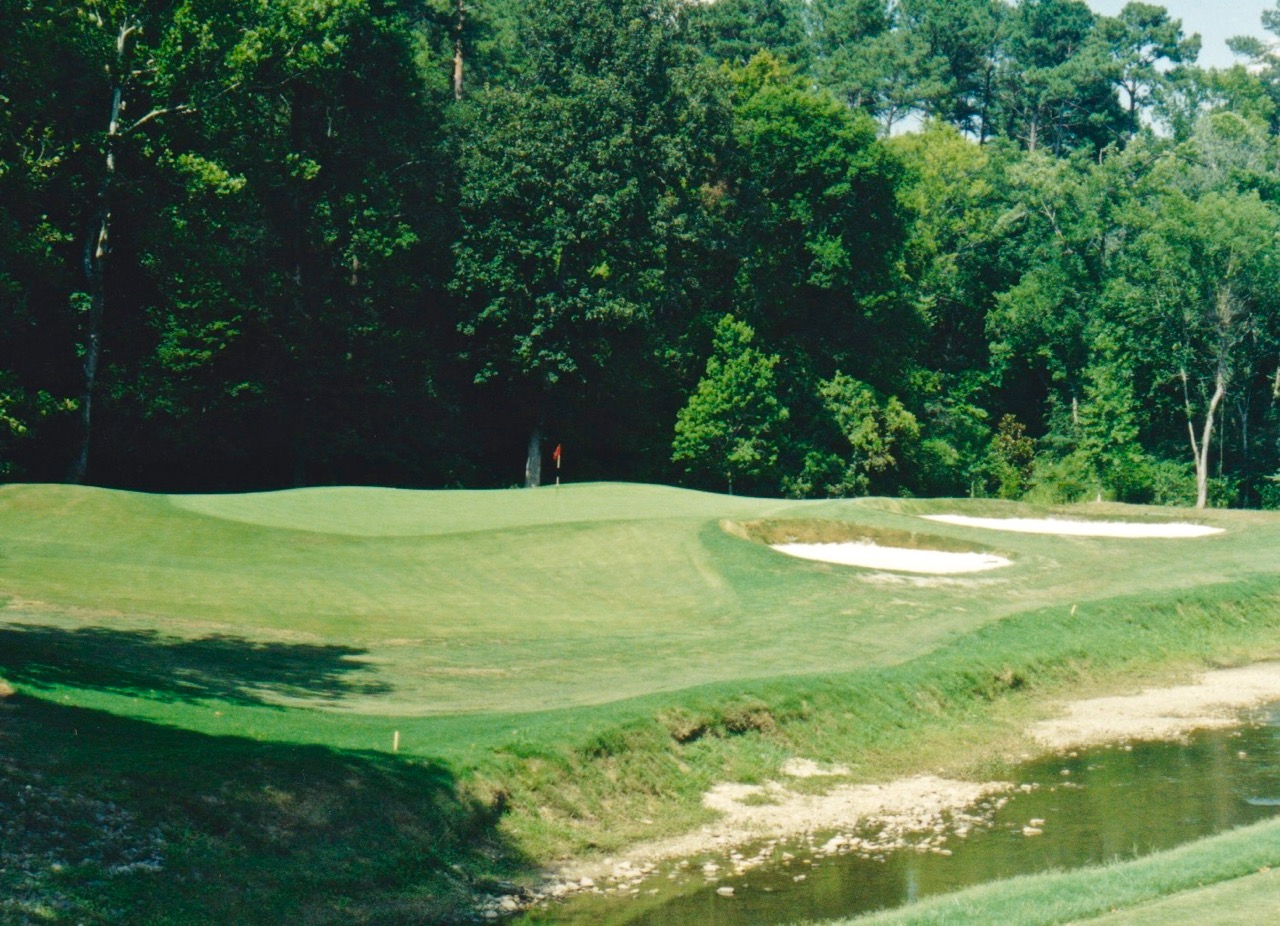 Ross's fairway bunkering is joyous and dramatic — Silva has said it's the best tee to green bunkering he's seen in a Ross course — and the big, elevated green complexes ringed by more deep bunkers are a constant source of entertainment. Most people want to talk about the holes on the lower end of the course that border Augusta National (you can see the famous 13th fairway from certain places on the par-4 9th), and the big par-5 8th cascading down to a green set at an angle on the far side of Rae's Creek is indeed a good one.
But the best stretch is the run from 11 to the 16th playing back and forth across the upper highland area. This includes two strong par-5's (check out the fairway bunkering at the tempting 15th, bothering lay-ups all the way through), the aforementioned 16th and two wonderful par-3's measuring 250 (downhill) and 150 yards (uphill), respectively.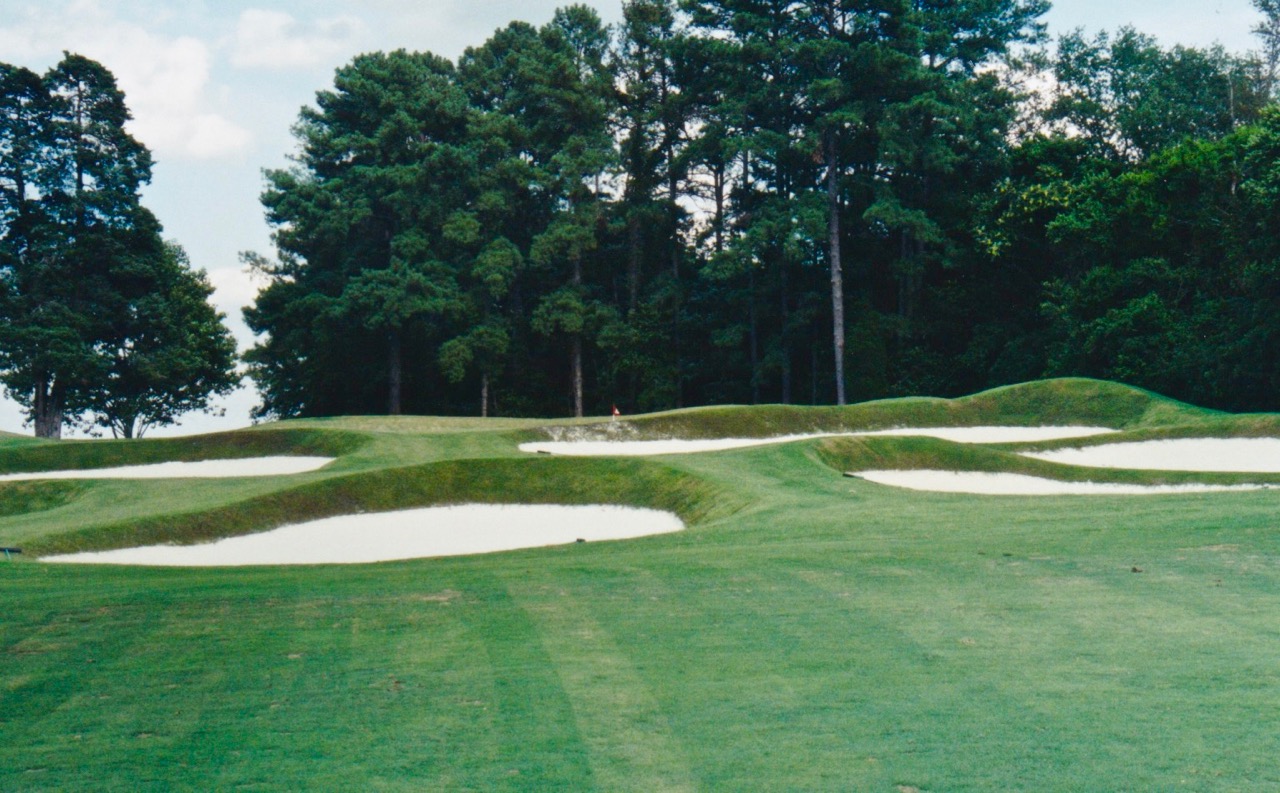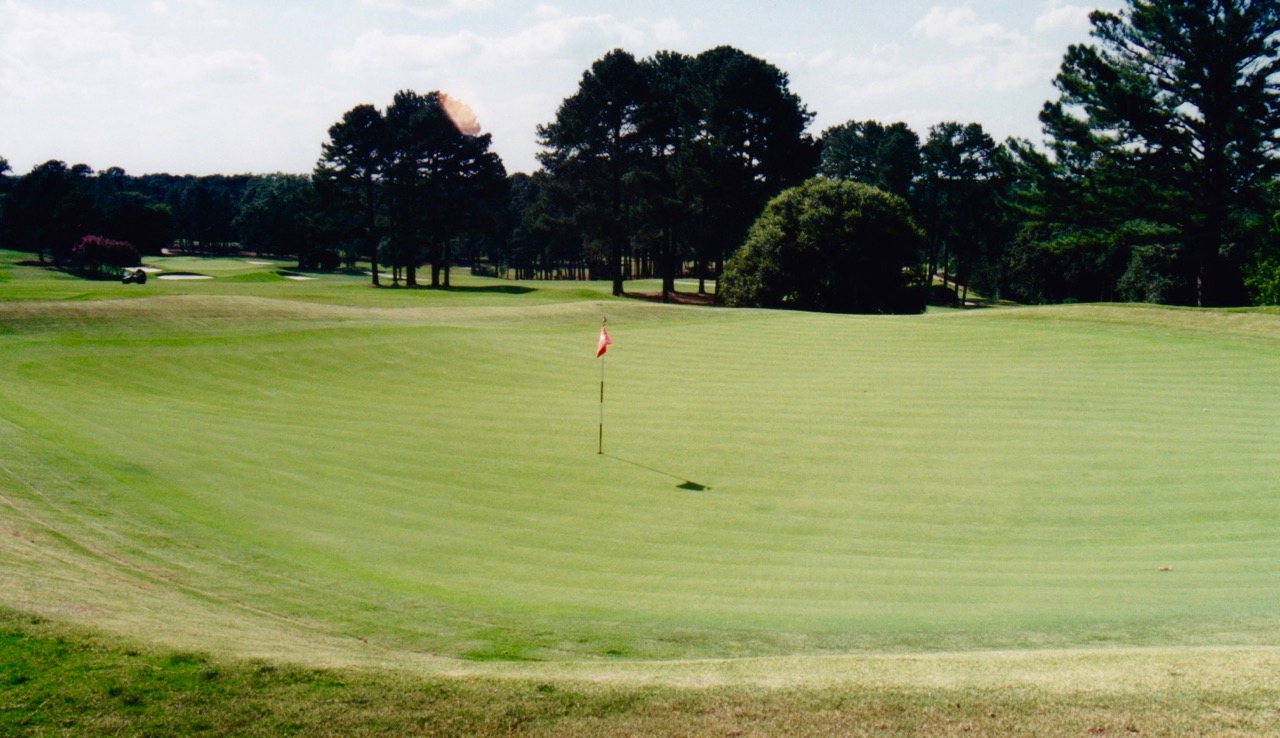 [Note: In 2017 the club sold to Augusta National a portion of land on their 9th hole, presumably so the neighbors could extend the Masters tee on the par-5 13th. The Country Club's 9th hole will be re-routed into more of a dogleg, and Silva will return to do some fine-tuning on the Ross bunkers.]
Augusta Country Club should be able to console itself knowing it would be top dog in almost any other zip code. But the truth is nobody in Augusta cares much how the two courses measure up. Almost nobody gets to play Augusta National — it's closed half the year — and the handful of members who do live locally all belong to the Country Club. This is where they actually play their golf, for all but a few months of the year. (93)
Augusta
Architects: David Ogilvie; Donald Ross; Brian Silva
Year: 1905; 1927; 2000
Please follow and like us: