Playing Hopscotch: The RTJ Trail's Cambrian Ridge
Playing Hopscotch: The RTJ Trail's Cambrian Ridge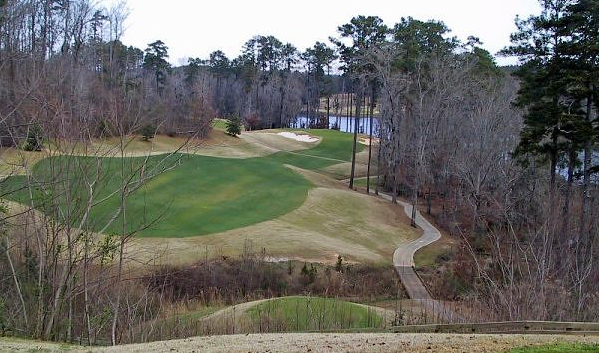 Cambrian Ridge is the best and the worst of the Robert Trent Jones Golf Trail, all in one place.
It's on an absolutely brutal site with way too many steep slopes plunging into lakes and gullies and a lineup of holes that begin on one level, play to another and finish on a third. There's almost no connection between fairways and greens — much less one hole to the next — with water, streams, field bunkers and sunken depressions frequently standing in the direct and only line to the hole. If you like that kind of thing, this place is your jam.
The other side of the coin is that you've got 27 holes in a quiet and lovely setting that shows sights many might not expect from south central Alabama. You may cross paths with some unexpected wildlife and the shallow foothills provide a peaceful backdrop to some strange, rollicking golf.
For marketing reasons the courses on the RTJ Trail were designed to be difficult, extreme and ostentatious, and I have no problem with that. You cannot convince me that there's not room in golf for these types of courses. Yes — there is an audience for it.
But there's something at Cambrian Ridge that works less well than at other difficult sites like Oxmoor Valley, Silver Lakes or certainly Grand National, which is a slightly more approachable property.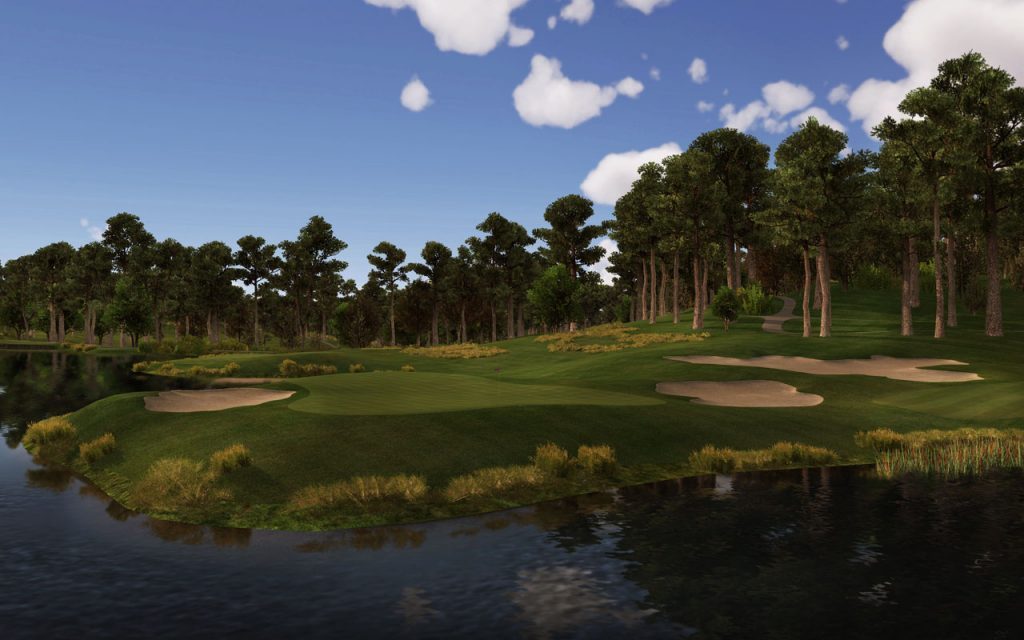 Perhaps it's that Cambrian Ridge was part of the second wave of Trail sites that opened a few seasons after the inaugural batch of courses did in 1992, and designer/builder Bobby Vaughan (who worked closely with Roger Rulewich) felt he needed to push the design even harder to capitalize on the mostly positive national press. But the holes feel like they're going through the rote duty of simply attacking the most challenging parts of the terrain rather than finding interesting ways around them.
Of the three nines, the Canyon course, in particular, is hopscotch bordering on the ridiculous. It's full of rugged elevations and daunting carries into semi-blind greens. It's golf by faith — like a trapeze artist disengaging from one performer and reaching out for the next, you simply trust something safe will be there when your ball comes down.
The Sherling nine is the most scenic, especially with 3-7 playing around the rim of the Sherling Lake, and probably the most balanced too. The par-4 5th, a Cape-style hole with a tee shot over an arm of the lake, is also the precursor for two very similar holes that were later built at Birmingham's Ross Bridge site.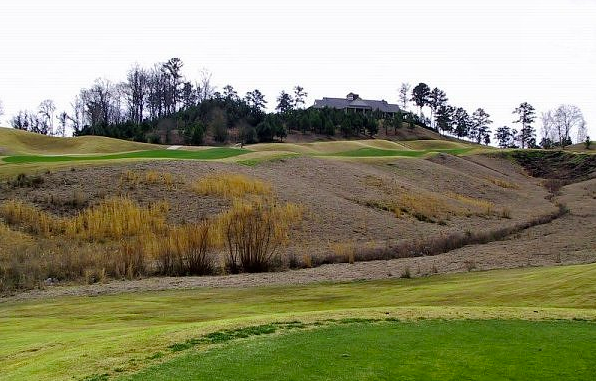 Two of the most nerve-wracking holes on the property are the parallel 9th holes of the Canyon and Sherling nines. They play on opposite sides of a deep, native ravine, meeting at a blind double-green fifty feet above. Like I said, if that sounds cool, you'll like this course. It's a good thing neither hole is longer than 370 yards. (86)
Robert Trent Jones Golf Trail—Cambrian Ridge
Greenville/Montgomery
Architect: Roger Rulewich
Year: 1993
Please follow and like us: