The RTJ Trail Highlight: Grand National's Lake Course
The RTJ Trail Highlight: Grand National's Lake Course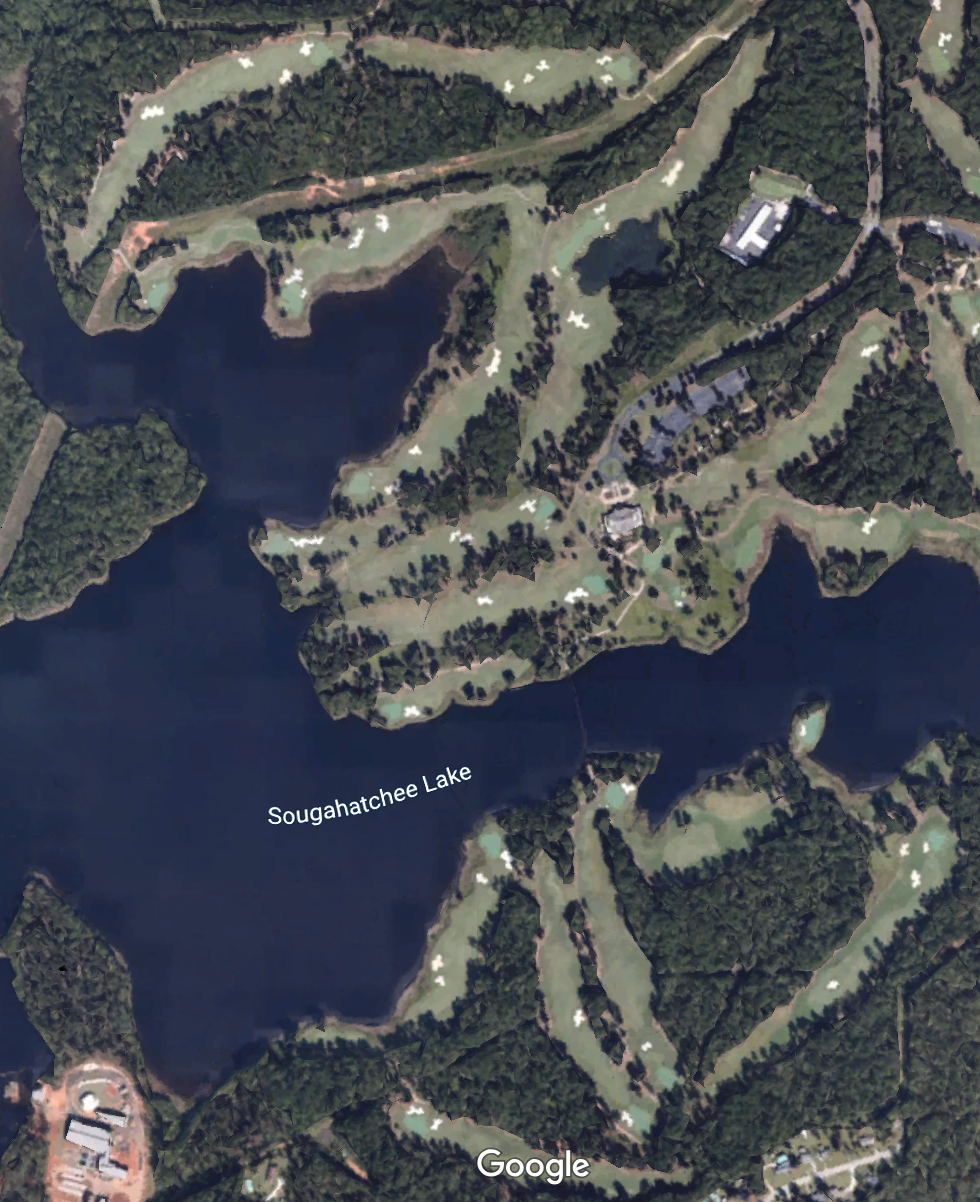 Many people, and many rankings, consider the Lake Course at Grand National the best stop on Alabama's Robert Trent Jones Trail. I'm not sure I agree (Ross Bridge) but I wouldn't waste time arguing with them.
Other locations have their strong points, but if you want to know what the Trail is all about visit here because there are bits and pieces of all its suits, both strong and weak, incorporated into this one design.
Interestingly, the lake touches just nine holes on the Lake course (in this case, Saugahatchee Lake, a large, intricately meandering reservoir), but even more — eleven — at the neighboring "Links" course. Go figure.
The course manages to temper without losing some of Trails more exuberant and controversial traits, like three or four tiered greens, enormous jigsaw landing-zone bunkers, mind-numbing maximum yardages (only 7,149 here) and relentless inclines and declines. You get huge greens with huge contour but it's not out of human proportion. I don't know if I love it, but I respect it. This is solid, scenic and fairly strategic golf.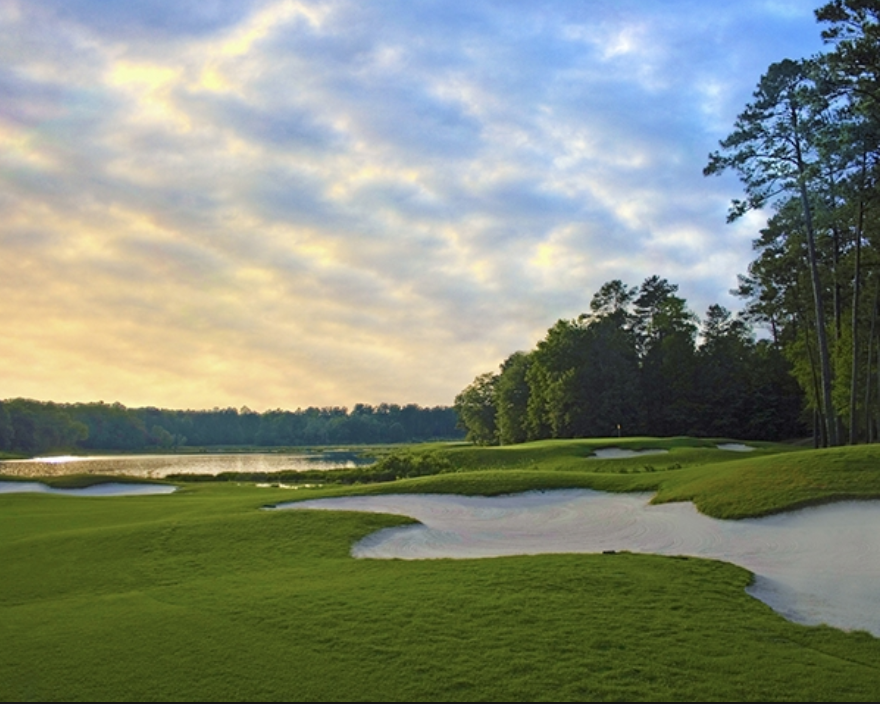 The routing makes several forays toward the shoreline on two sides of the lake but always returns to higher ground inland. In fact the holes that play away from the water are typically on the best land, including the par-4 5th, a kind of Bottle hole with a string of bunkers running diagonally across the fairway at the bottom of a valley floor: fly the short bunkers on the right and have a difficult approach over an elevated greenside bunker; or lay back short of the left bunkers and have a longer but clear approach.
It turns classic risk-reward philosophy on its head but in the age of the 320-yard carry it's a concept I've argued for. I also like the 14th where a centerline bunker in the first landing area can cause fits on what should be a reachable par-5. (89)
Robert Trent Jones Golf Trail—Grand National Lake Course
Auburn/Opelika
Architect: Roger Rulewich and Bobby Vaughan
Year: 1992
Please follow and like us: