Robert Trent Jones Golf Trail: A Real Stew at Grand National's Links Course
Robert Trent Jones Golf Trail: A Real Stew at Grand National's Links Course
If it's true the Lake course at Grand National is the most balanced course on the Robert Trent Jones Golf Trail (perhaps), the Links is where all the unused parts and rejected ideas for it went. But Mulligan Stew can hit the spot sometimes, and at the very least you can expect flavor. That's what you get here — lots of flavor.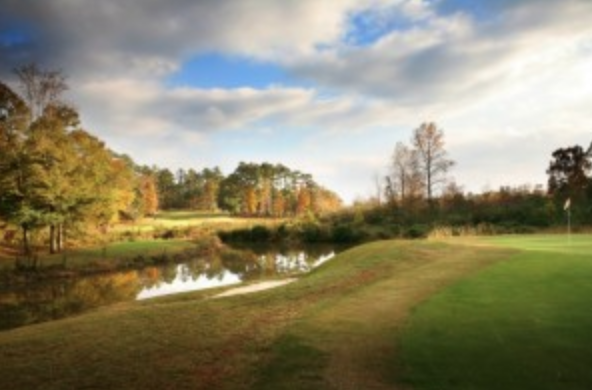 I guess they call it Links because the routing goes out and runs around an arm of Saugahatchee Lake and doesn't return to the clubhouse until the utterly impossible 18th hole. Things start off like a traditional Trail course (certainly not a traditional links course) with a standard downhill/uphill par-4 followed by an attractive par-5 that slides down toward the lake's shore.
Things start to get a little paranormal at the 4th which turns 90-degrees around a marshy cove. The 7th has one of those greens that maybe you've read about, a shallow staircase turned at 45-degrees that climbs three hard levels toward the back right. The elevated green at the par-3 9th is over 50-feet deep with multiple tiers, surrounded on three sides by water and marsh — that's a potential five-club variation and not much room to miss. The par-3 11th can go back as far as 260 yards — all carry — to an extremely perched Volcano green.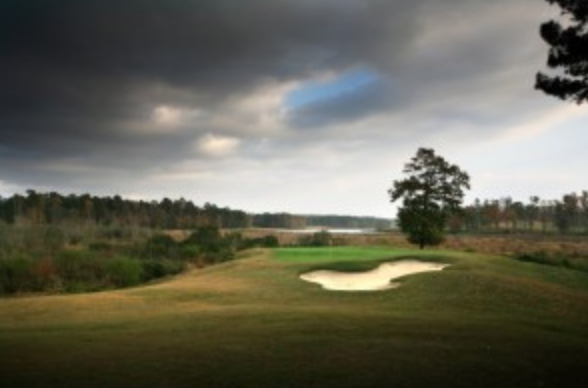 Shall I go on? OK. The shallow plateau green at the par-4 14th, a mere 467-yards away from the rear tees, is perched 15 feet above the water and falls away steeply on three sides. The par-4 18th…well, don't ask about the 471-yard 18th (you wouldn't play it from those tees anyway, but it wouldn't matter much — you might wish you hadn't played it at all).
It's not for everyone, but you didn't come to Alabama for the same course you play in your hometown, right? (87)
Robert Trent Jones Golf Trail—Grand National Links Course
Auburn
Architect: Roger Rulewich & Bobby Vaughan
Year: 1992
Please follow and like us: