A Rocky Ride at Tot Hill Farm
A Rocky Ride at Tot Hill Farm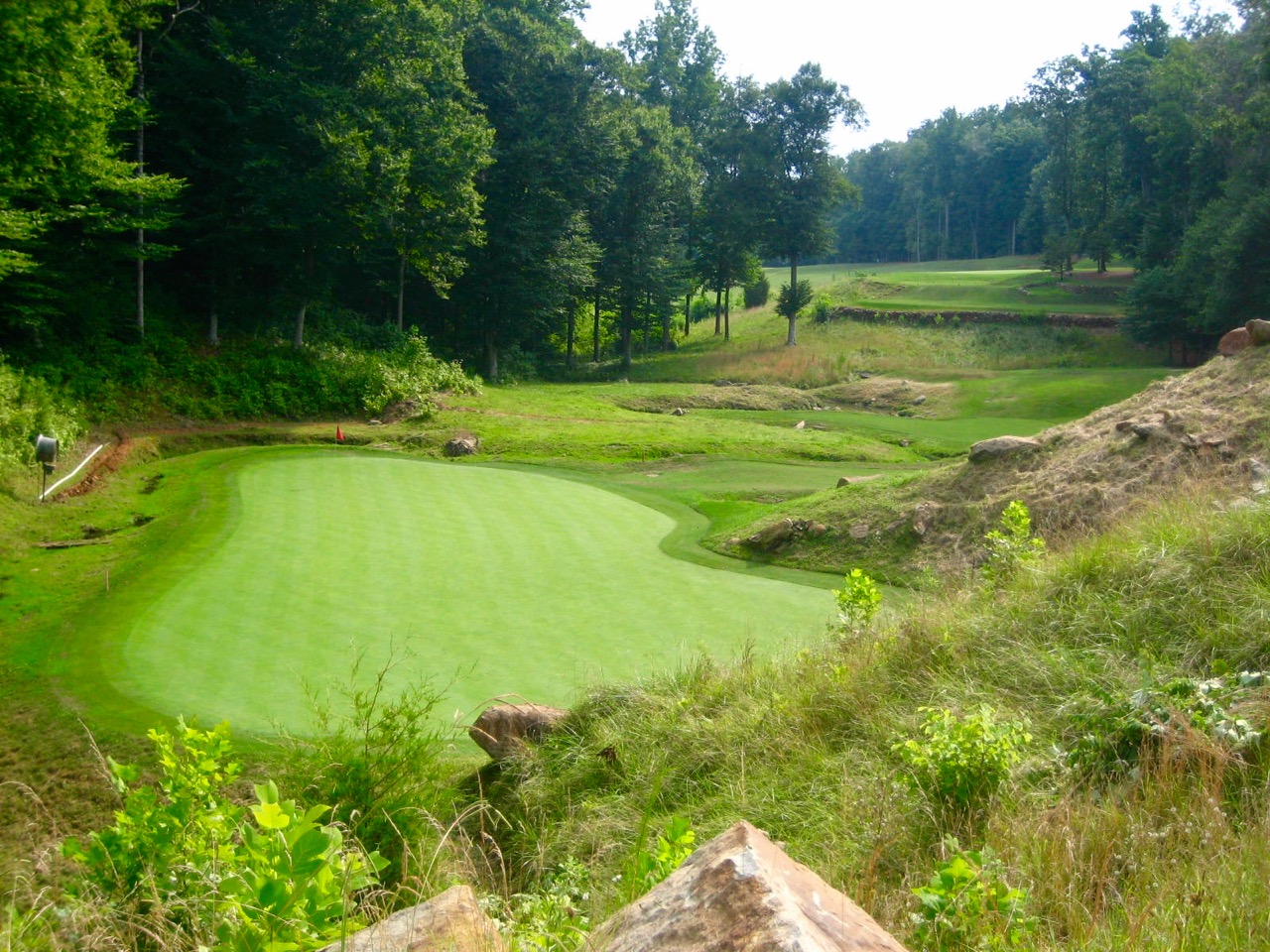 Hopefully people playing Tot Hill Farm outside of Raleigh know what they're getting into.
If they do, the disguised and oddly shaped fairways won't bother them, nor will all the rocks and boulders, nor will the curiously oblong putting surfaces that melt like American cheese over the hilly landscapes.
If they don't, then this stuff will drive them mad.
A famous sign posted at Bethpage warns that the Black course is extremely difficult golf and recommended only for "highly skilled" players. The golf courses of Mike Strantz, designer of Tot Hill Farm, should come with signs cautioning this is unordinary golf recommended for players open to new experiences and appreciative of artistic license and no small amount of rub o' the green.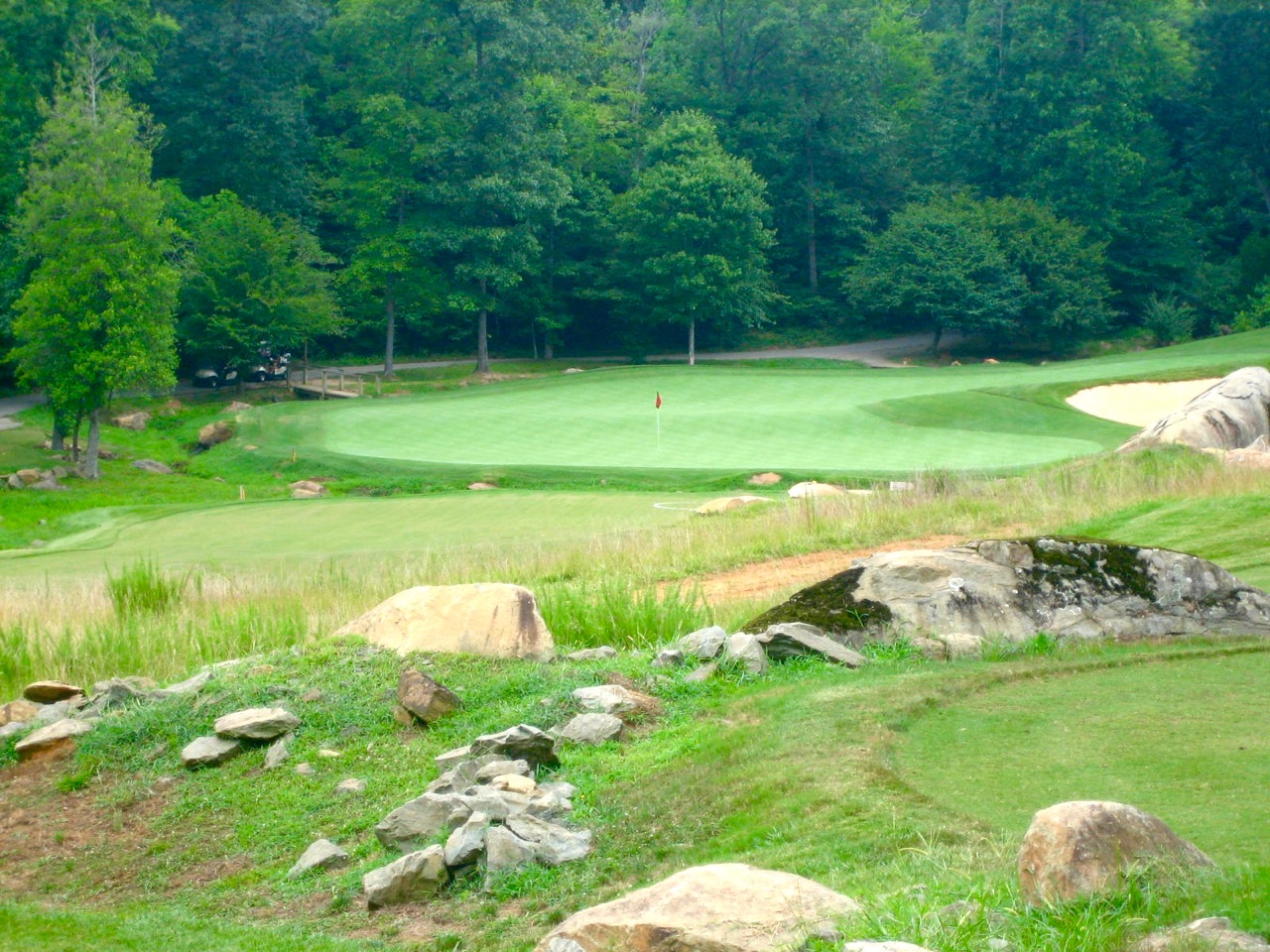 Two of the nine courses Strantz designed or re-designed before he died in 2005 are in North Carolina: Tot Hill Farm and Tobacco Road. Though they share similar DNA, including the aspects listed above, the courses illustrate how outcomes can vary dramatically based on different projects, properties and budgets.
For all the idiosyncracy, Tobacco Road still looks like the golf courses we see lustily objectified in magazines with long dune grasses of contrasting textures and colors, choppy blowout bunkers and voluptuous ground movement — along with some jarring non-sequiturs. The spacious site, pliable sand soils and healthy construction budget allowed Strantz to mold and massage the features like a sculpture in luxuriant clay.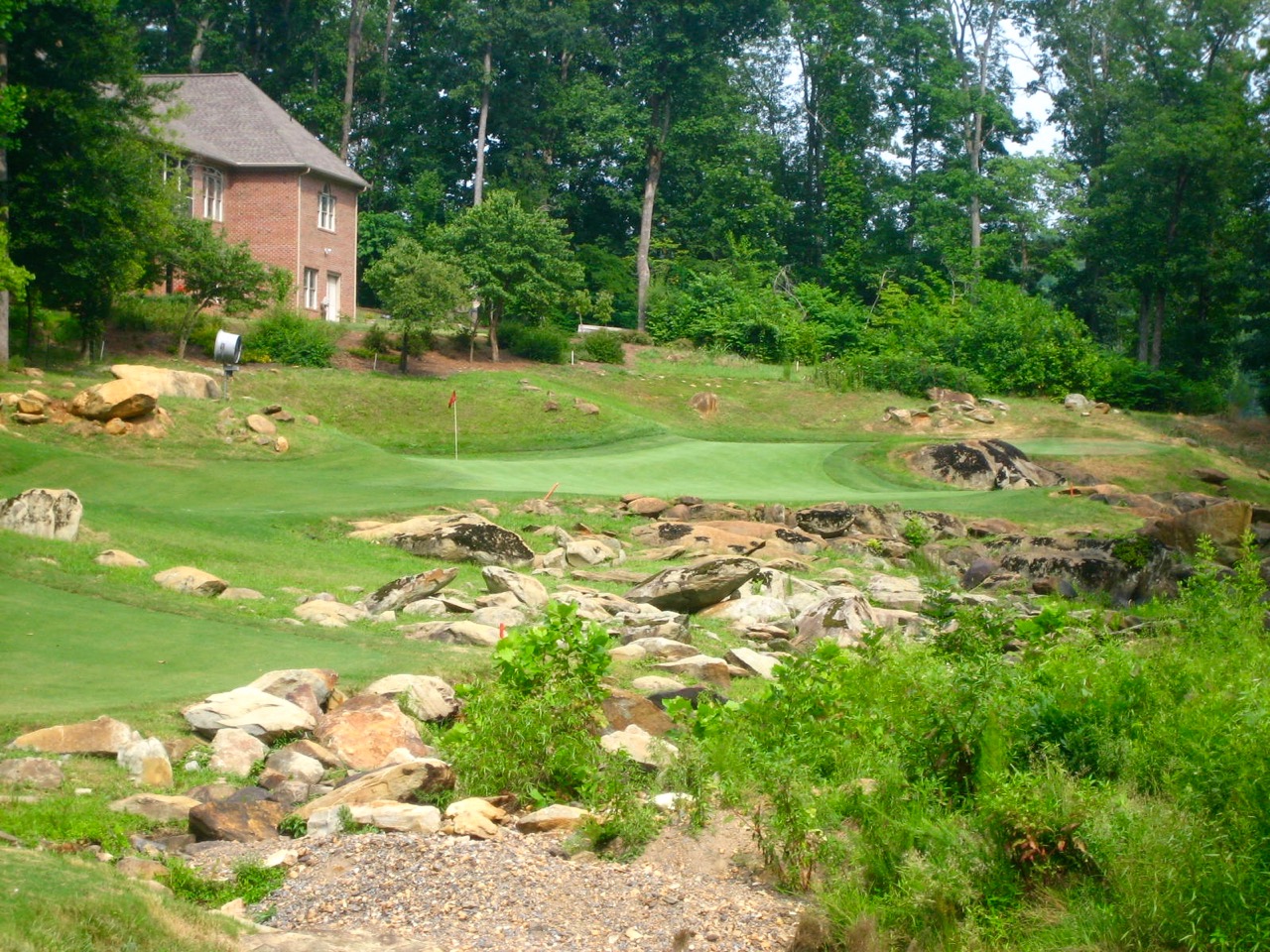 Tot Hill Farm is sculpture too, though in this case done in hard stone, with hammer and chisel. More monochromatic and rigid, the holes are laid out through heavy forest and several pastures on an incredibly rocky and uneven site straddling the Uwharrie National Forest. It would be difficult to envision golf holes on this dark, rather remote property if they didn't already exist.
In a number of places the routing gets stuck with holes that feel wedged in and stolen from the land, and there's far too much backtracking from green to tee for this course to be exceptional.
It's a butchered routing that produces holes like the sharply uphill par-4 9th with a blind, narrow skyline green that's much too small for the shot played to it. The routing of holes 10-13 in a low, flood-prone section of the property is especially strained, though the par-4 10th is elemental Strantz design.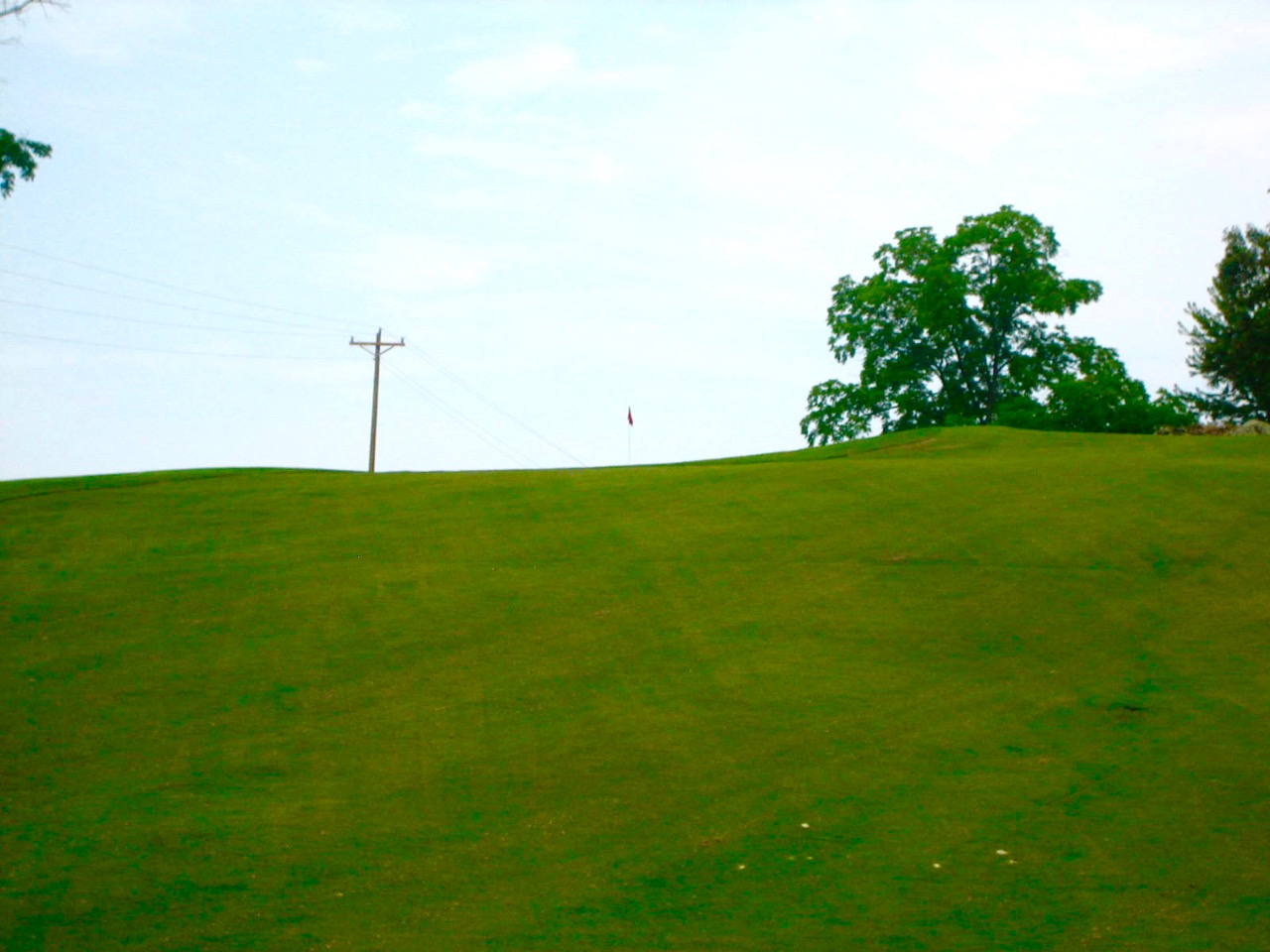 Driving from an elevated tee, the fairway — what you can make of it — is bifurcated high/low, with the upper level hidden behind a rock wall about 220 yards away before it cascades into a massive, multi-level green.
The 10th presents first a confrontation — what the hell is this? — then a question — can you trust what you see? Gamble a shot over the wall or play left to the safer, more visible but longer fairway? It's a fascinating visual dilemma where Strantz is testing not just your faith in your own ability but more importantly your faith in him. Can you trust that he's accommodated for your courage if you take the hard line?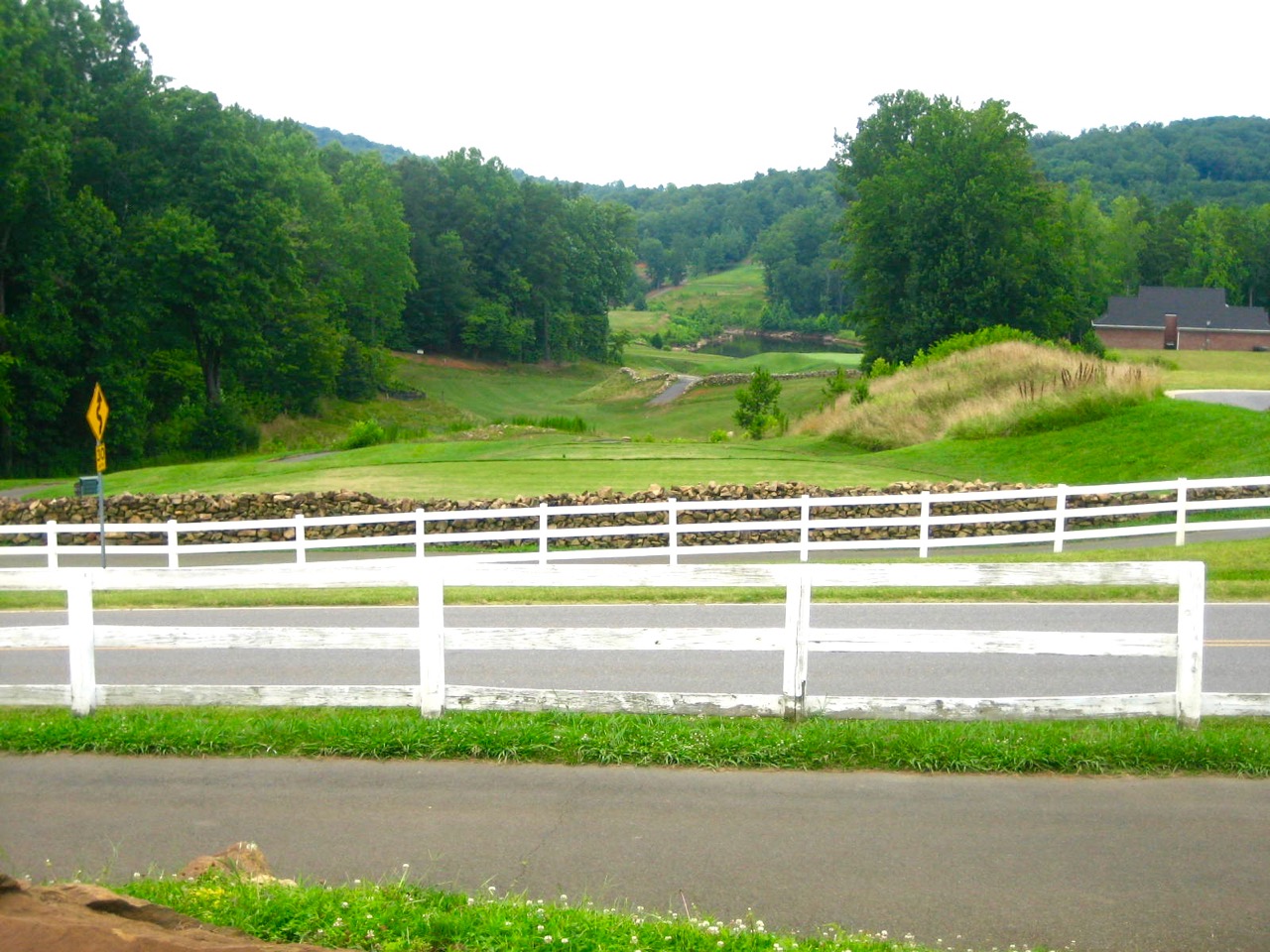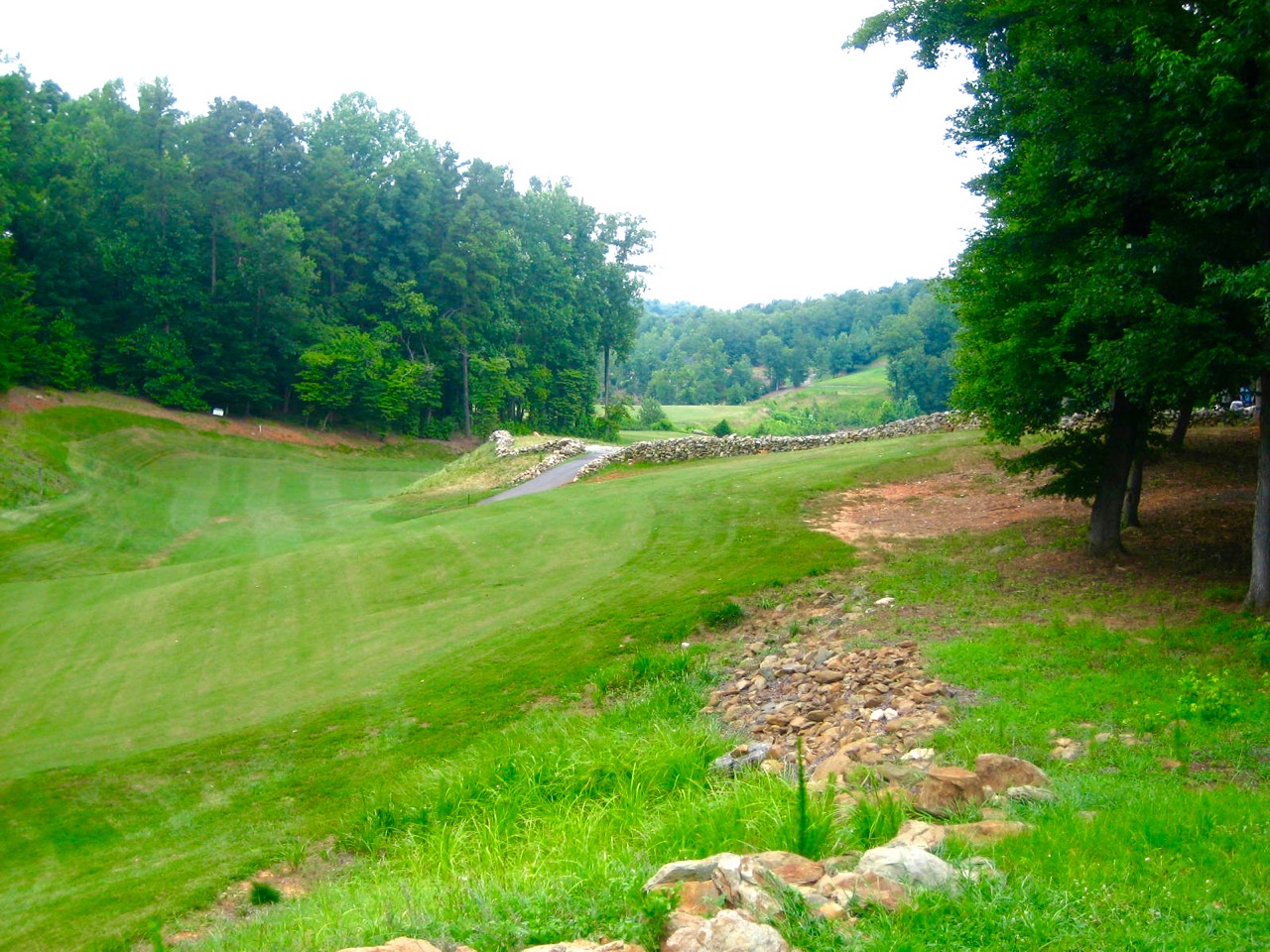 In this case you can, and the aggressive play shortens the hole and opens up the best angle to the green.
Sixteen through 18, playing back and forth across a former pasture cut by Betty McGee's Creek, are similarly confined to a tight area but because of the land's openness they don't feel as restricted. Over less extreme terrain and with enough width, the architecture is more breathable and more connected.
The 400-yard 17th may be one of the best par-4's in the state outside of the Pinehurst area. The drive plays over a marsh to a rambling fairway about 65 yards wide, narrowing as it progresses, pinched between the creek left and a country road right. The undulating green is a microcosm of the fairway, large and angled diagonally above the grassed banks of the creek, also narrowing as it deepens, pinched between the hazard and a rock wall. The hole's movements are reverential to links golf — it feels natural and it demands to be played with with strategy.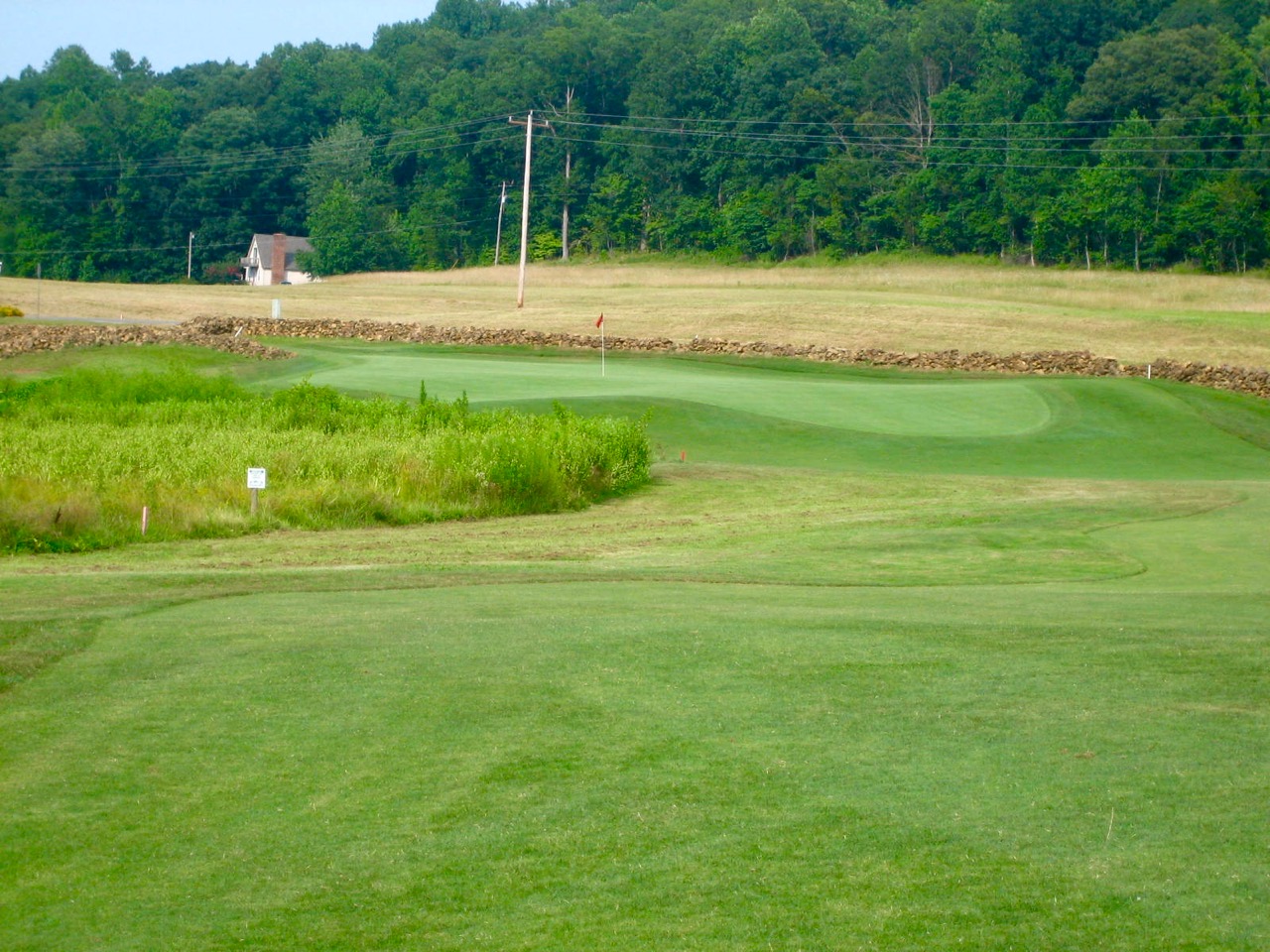 Whatever problems exist at Tot Hill Farm, they stem from the property and the forced mis-rhythms of the routing rather than architectural excess. After all, you're playing one of the world's rare Mike Strantz courses so you've already accepted, or should have already accepted, the that there's going to be a dramatically different point of view in the shaping and shot demands.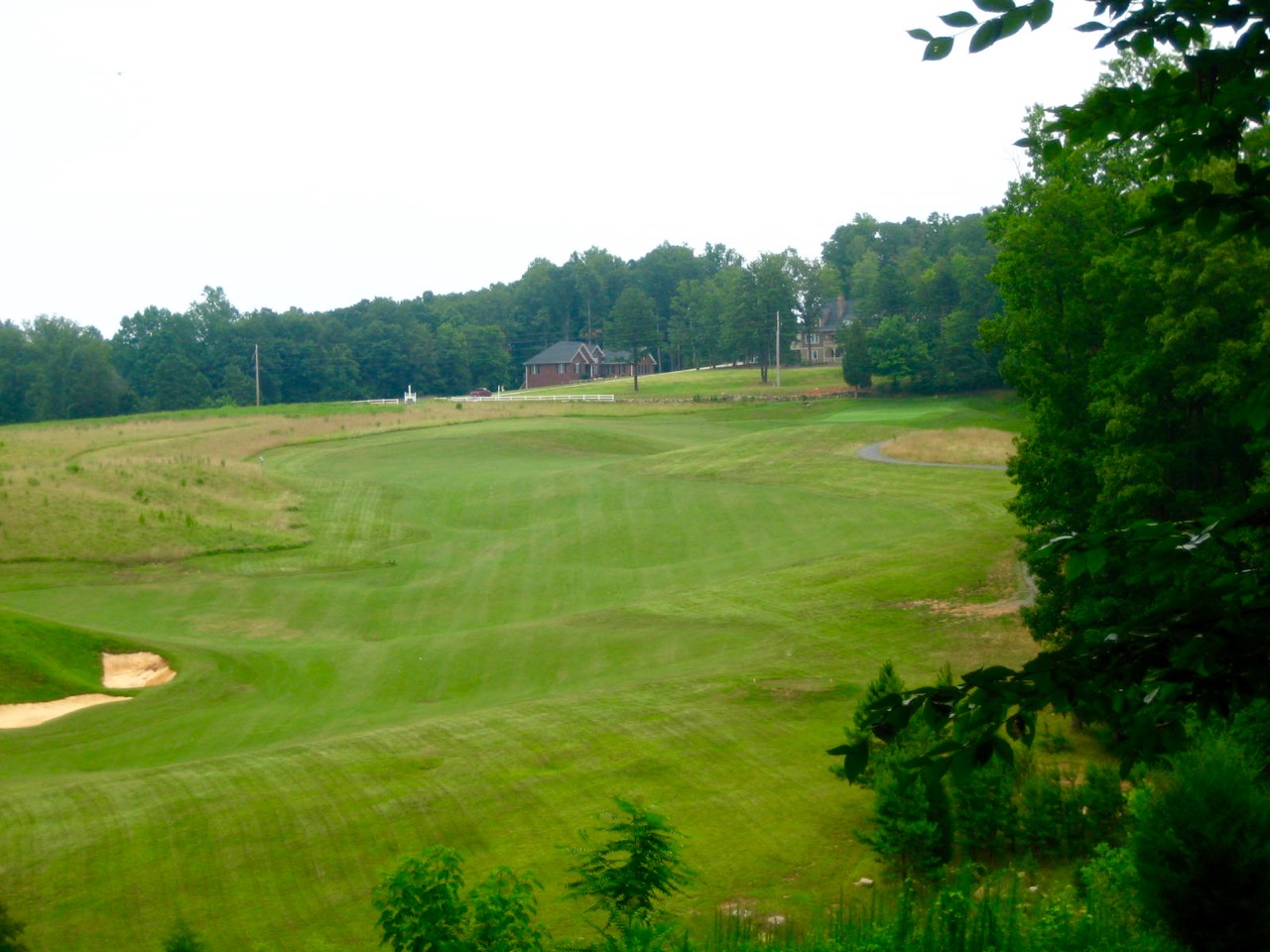 Fortunately there are stunning, engaging holes with outsize space and personality like the 17th, or the uphill 14th — a mid-range par-4 with 80- and 100+ yard landing areas (depending on your target) and a wildly tilted green — that are challenging without asking you to suspend disbelief.
Ultimately we're out here to play golf, to be engaged in nature and, if possible, crack a smile along the way. Tot Hill Farms can certainly deliver all of that. And even if you're not enamored, you certainly won't be bored. (88)
Asheboro/Raleigh
Architect: Mike Strantz
Opened: 2000