Another Round for Druid Hills
Another Round for Druid Hills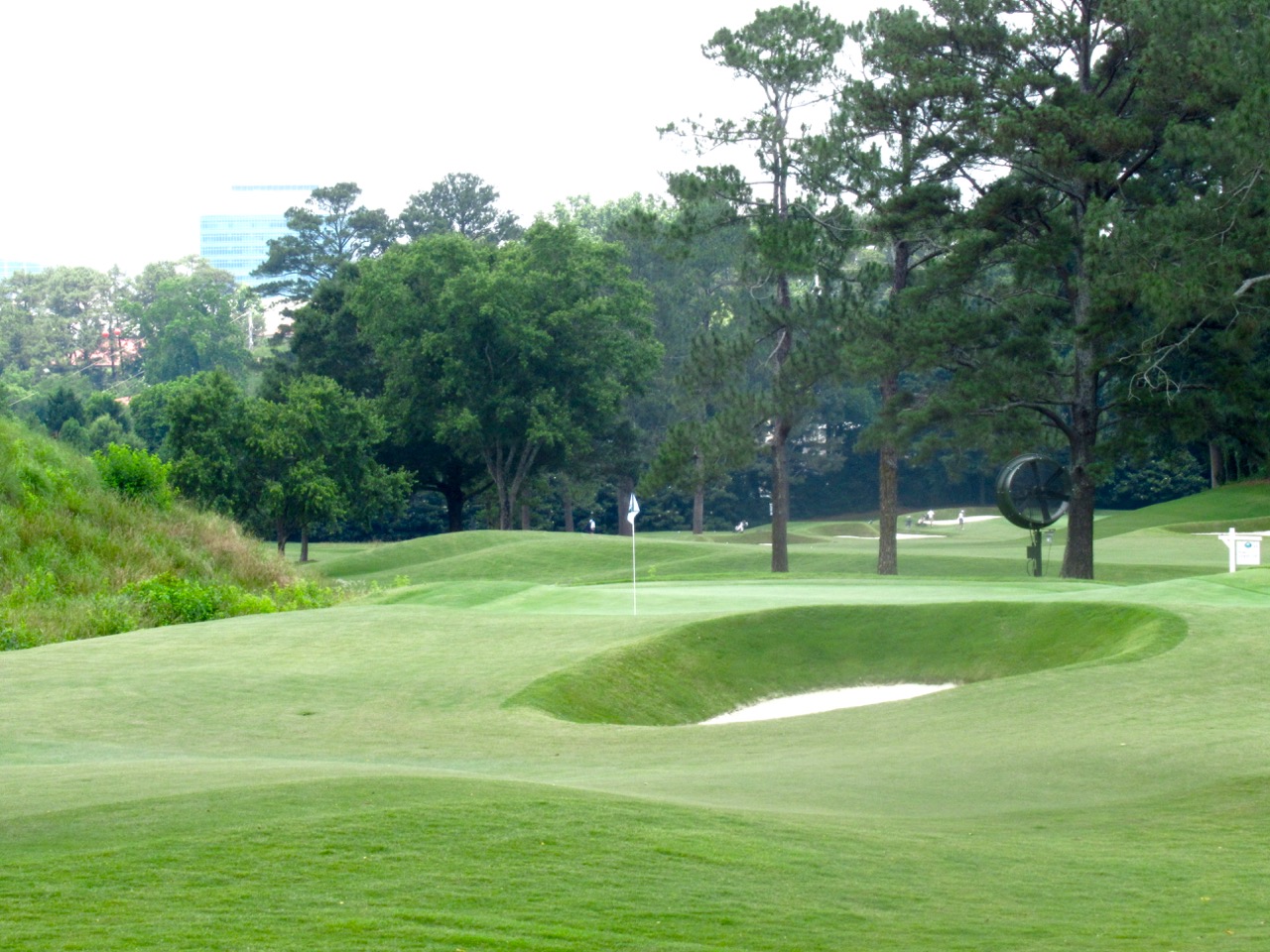 Druid Hills is one of Atlanta's original surviving clubs along with Ansley, Capital City Club–Brookhaven (also an H. H. Barker design, completely reconfigured by Bob Cupp in 2009) and East Lake.
The design is nestled snugly into one of the city's most prestigious old neighborhoods near Emory University where Atlanta's moneyed set built estate homes in the early 20th century. Unfortunately the golf holes don't evince much 1900 character anymore.
Cupp's improvements here (Ron Kirby and Arthur Hills had previously tinkered with the course), while much needed, pulled the course out of the past and gave it a modern feel with soft lines and billowy shaping. Cupp enlarged the putting surfaces and pushed them closer to hazards, deepened bunkers and generally updated the look of everything.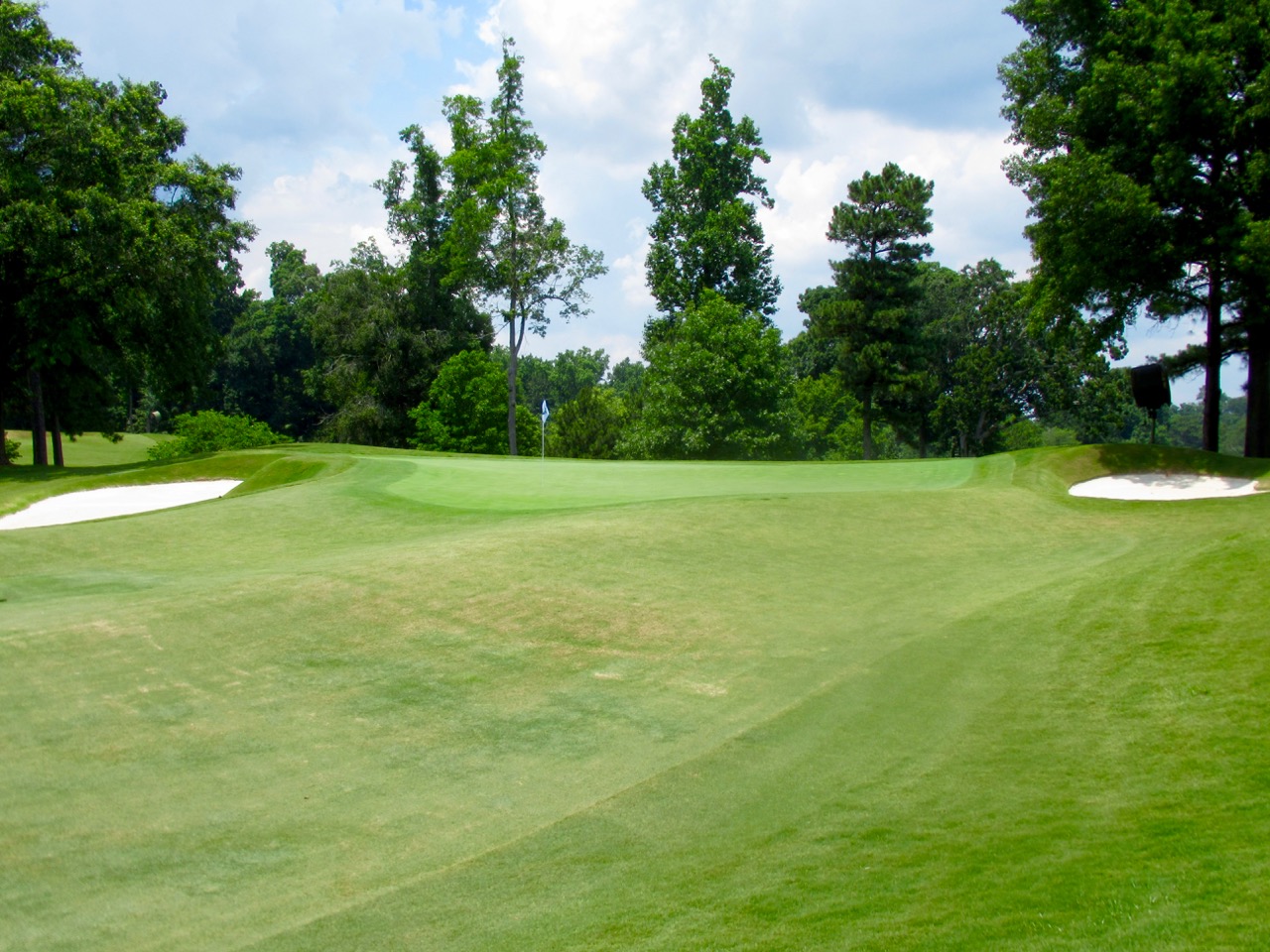 After Cupp passed away in 2016, Bill Bergin, who used to work for him, was hired to rebuild the bunkers and green surrounds again, giving them a more austere, angular look that's quite attractive against the occasionally unrelenting topography.
The course can be a challenging walk over the escalating hills and slopes, although there's a good balance of elevated and lower-set greens. But the site's up and down movements put the routing in some difficult positions. The 4th and 9th, both long par-4's, are each cut steeply into parallel hillsides. The long par-4 5th is set between a creek and another high embankment and seems to have nowhere to go. And the 15th, added by Cupp in 2003, climbs severely from the lowest to one of the highest points on the course.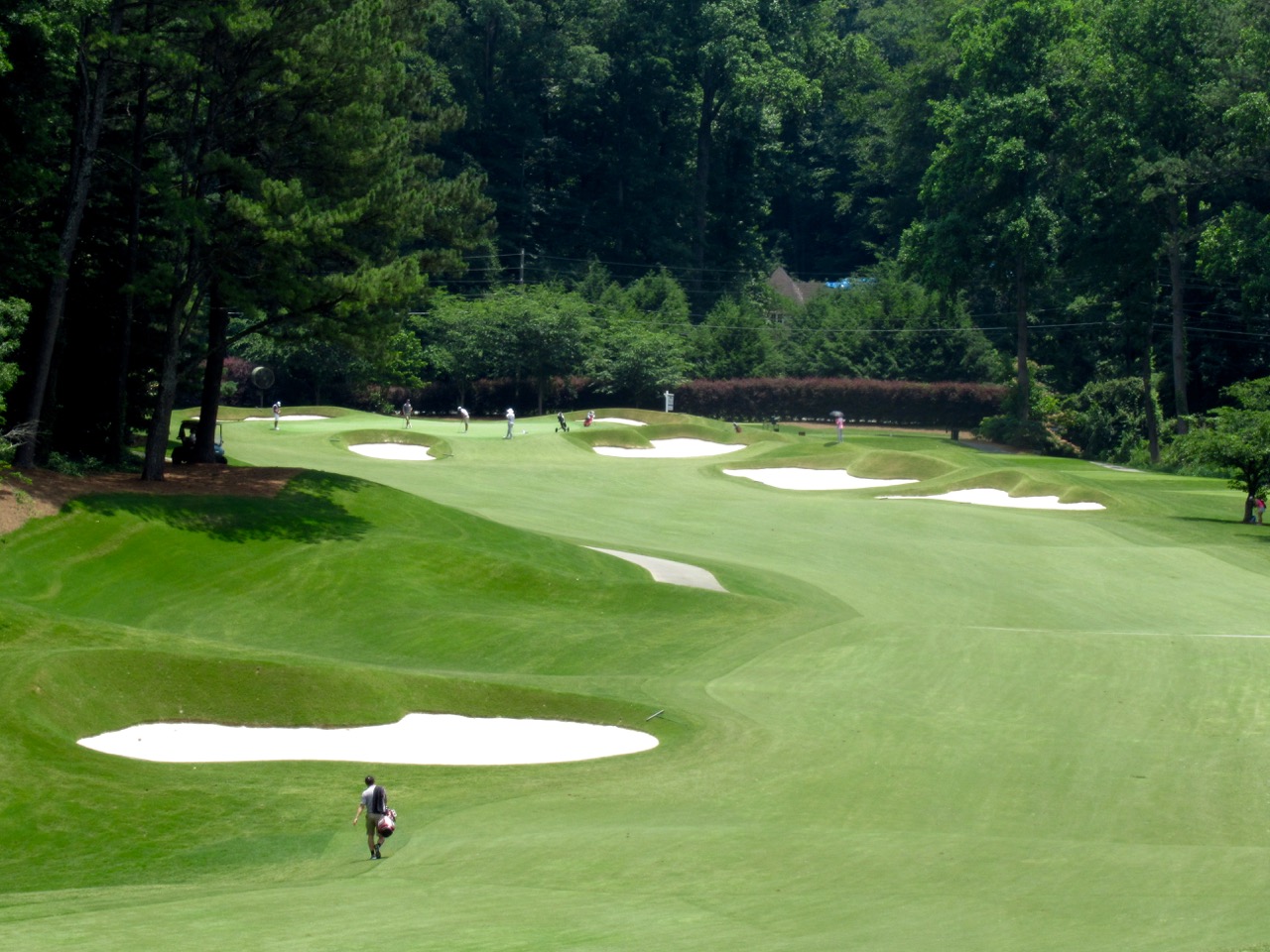 The low parts here are actually the highs. Several creeks and tributaries (including Lullwater Creek) traverse the property's valleys to cross and bank of a number of greens — think of the way Cobbs Creek and its branches weave through Merion's middle holes.
It's particularly effective at the 3rd and 12th. These short, side-by-side downhill par-4's form the nucleus of the course, each with greens fraught with danger. The nearby 16th, another short par-4, dials up another approach shot across the creek, and the green at the all-Atlanta par-3 8th is perched attractively above a tributary and several deep new Bergin-bunkers. (88)
Atlanta
Architect: H.H. Barker; renovated by Bob Cupp in 2003
Year: 1912